This Thursday, May 11th is Bark on the Bricks! May in National Pet Month and the May Art on the Bricks Art Walk is hosting a pet friendly experience! Visit the Rogers Experimental House in downtown Rogers and purchase dog treats made by our Culinary Students. Additionaly, Ms. Heidee Alsdorf's elementary dance class will perform at the Railyard Park at 5:20 pm. Barks on the Bricks is free and family friendly. The event begins 4:30 pm and closes at 7:30 pm. For more information visit
https://artonthebricks.com/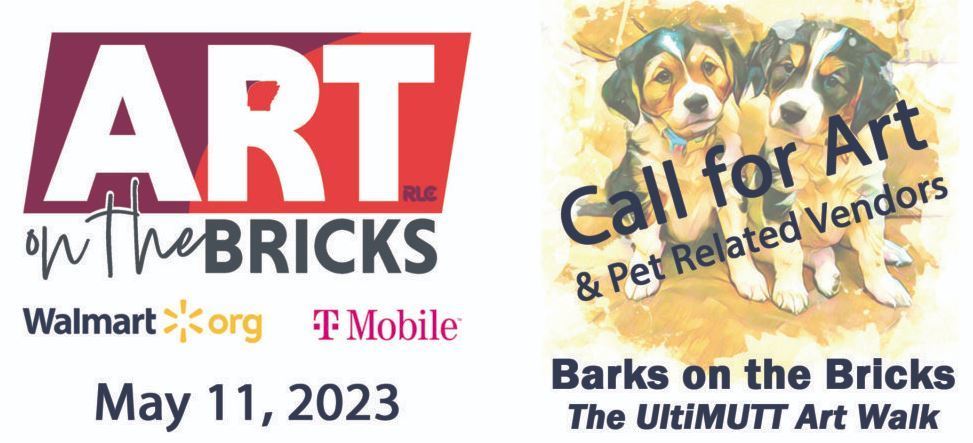 Arkansas Arts Academy is proud to announce it will be an EAST district/ EAST environment beginning in the Fall 2023 with EAST programs K-12. Technology Driven, Student Led, Service Based, Collaborative. For more information @EASTinitiative #artsintegration #schoolchoice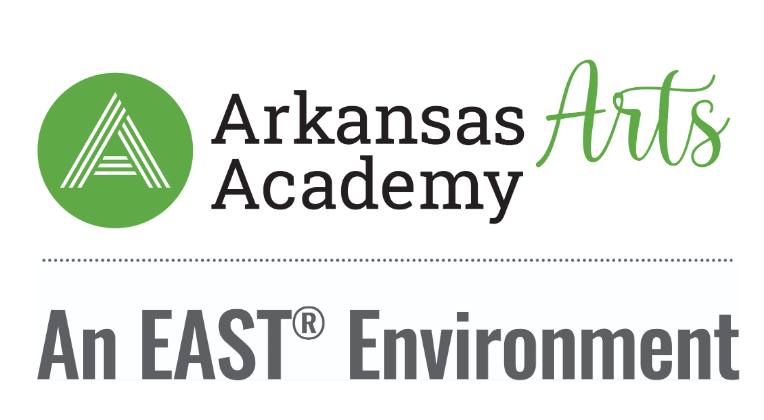 CHARIS: Our K-12 program will include in-class enrichment, pull-out programs, advanced coursework, and Pre-AP/AP offerings. #artsintegration #schoolchoice #twiceexceptional #greatthingsahead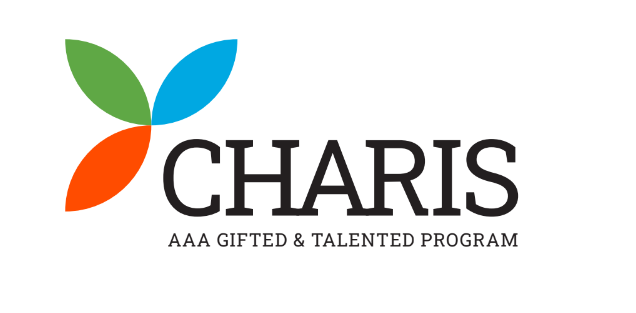 CHARIS: Creative, Honest, Artistic, Responsible, Innovative, Scholarly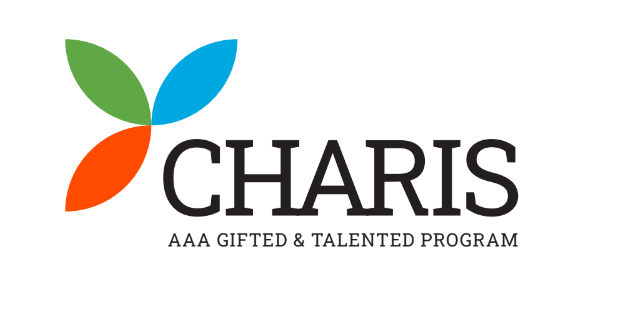 Announcing: CHARIS AAA is very proud to announce the mission of the @artsk12.org K-12 gifted and talented CHARIS Program will recognize and nurture the development of exceptional abilities in gifted and talented students. Beginning 2023-2024. More information to come!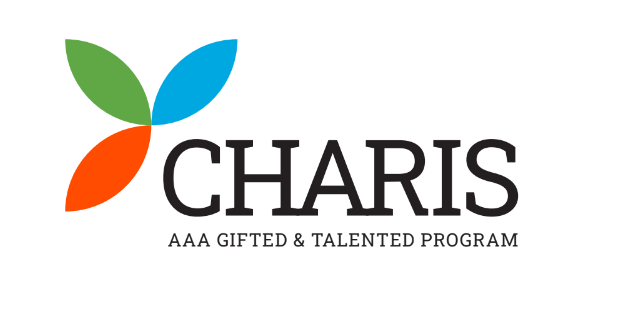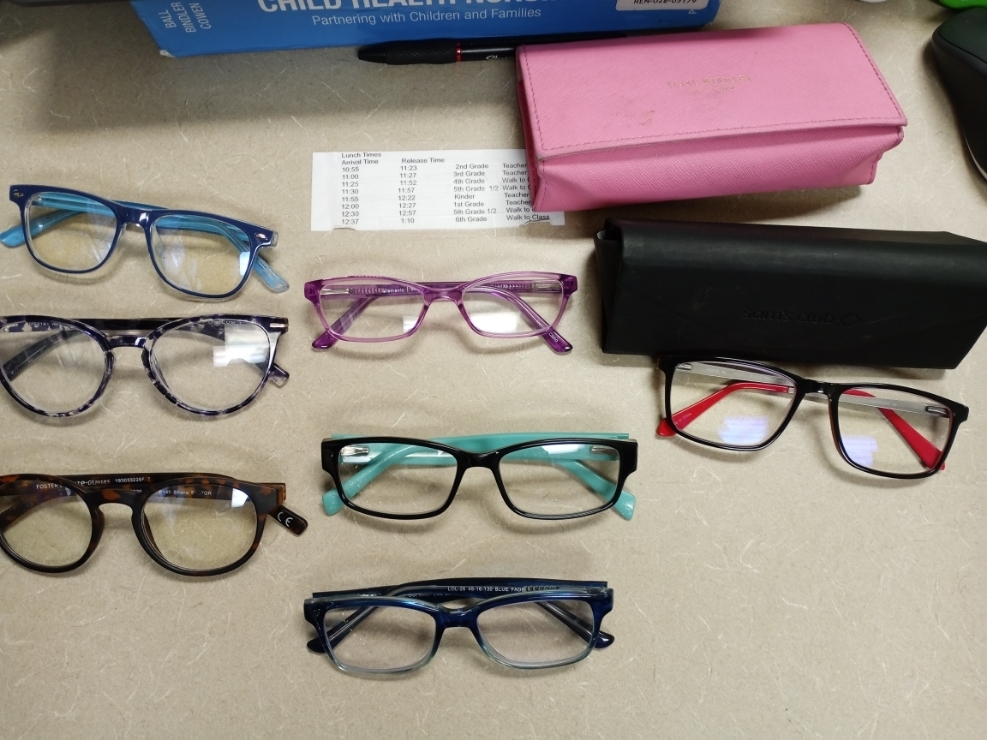 If you're looking for a way to inject creativity into your life this May, look no further than the Arkansas Arts Academy! Check out our event poster for a complete listing of all the exhibitions and performances this month. We can't wait to share our love of the arts with you!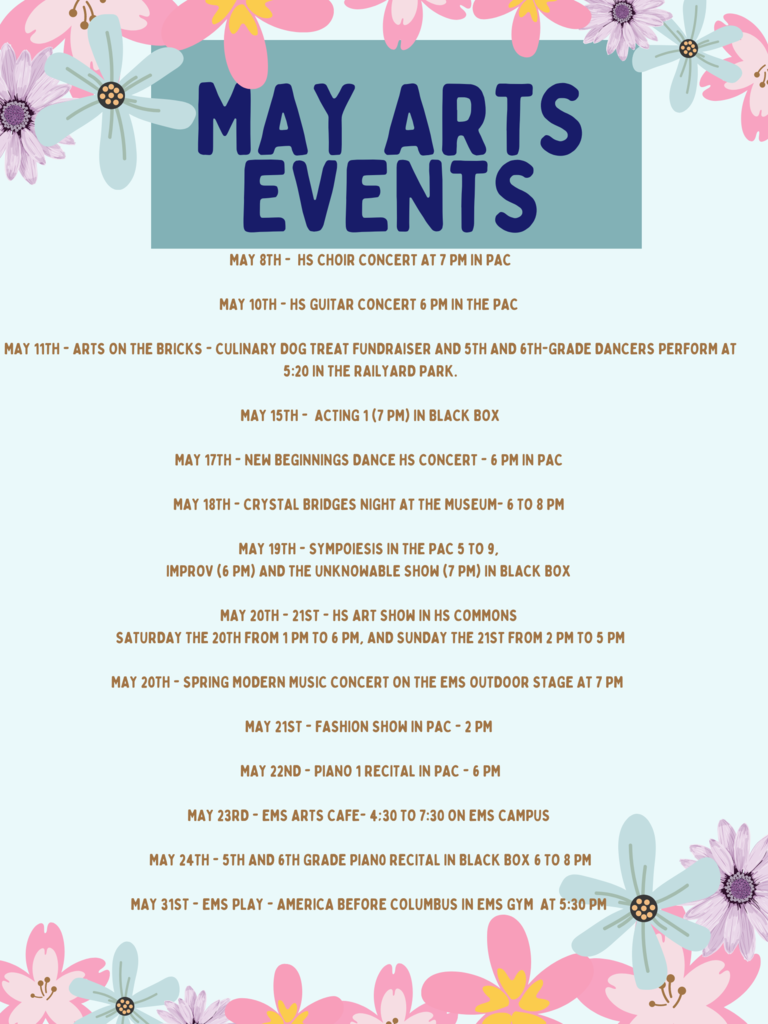 Next Thursday, May 11th is Bark on the Bricks! May in National Pet Month and the May Art on the Bricks Art Walk is hosting a pet friendly experience! Visit the Rogers Experimental House in downtown Rogers and purchase dog treats made by our Culinary Students. Additionaly, Ms. Heidee Alsdorf's elementary dance class will perform at the Railyard Park at 5:20 pm. Barks on the Bricks is free and family friendly. The event begins 4:30 pm and closes at 7:30 pm. For more information visit
https://artonthebricks.com/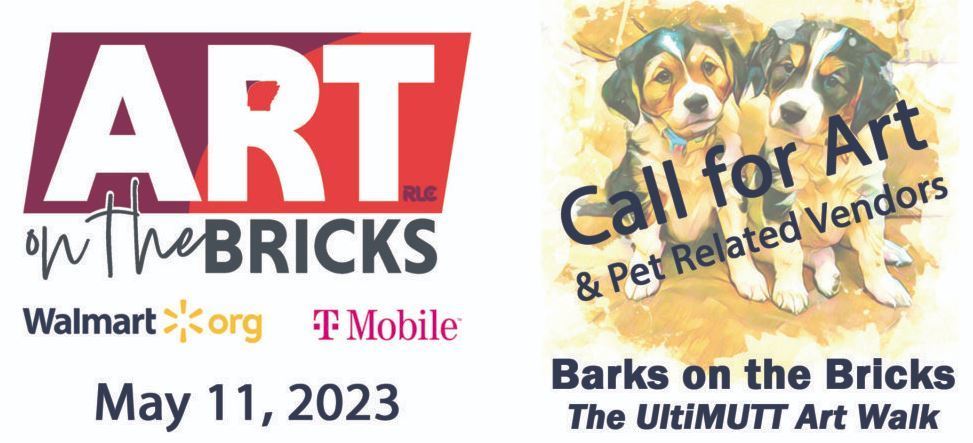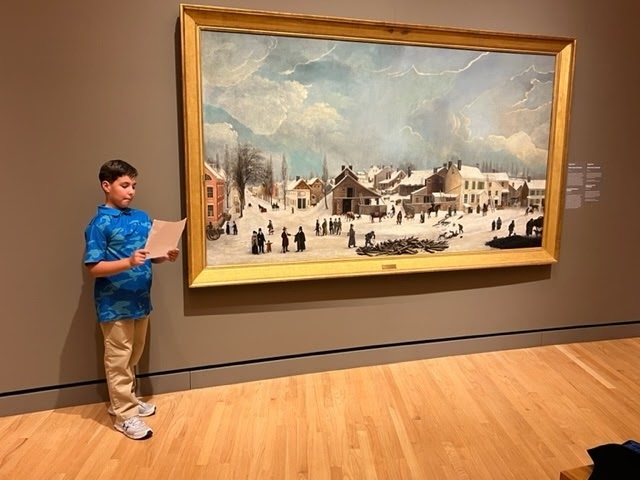 Happy Principal's Day to Mr. Skelton! @artsk12.org greatly appreciates all you do!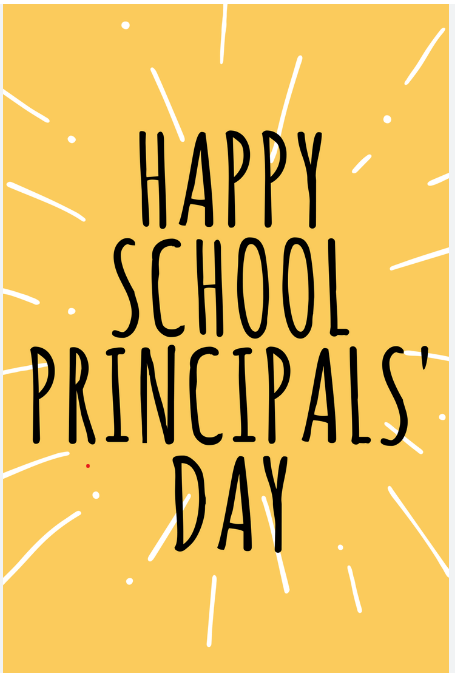 Have a creative student? Want an environment that encourages the integration of the arts in all classes with rigorous academics and exciting arts pathways? Visit @artsk12.org for more information. Openings in 7-12 grade.
https://www.artsk12.org/o/district/page/lottery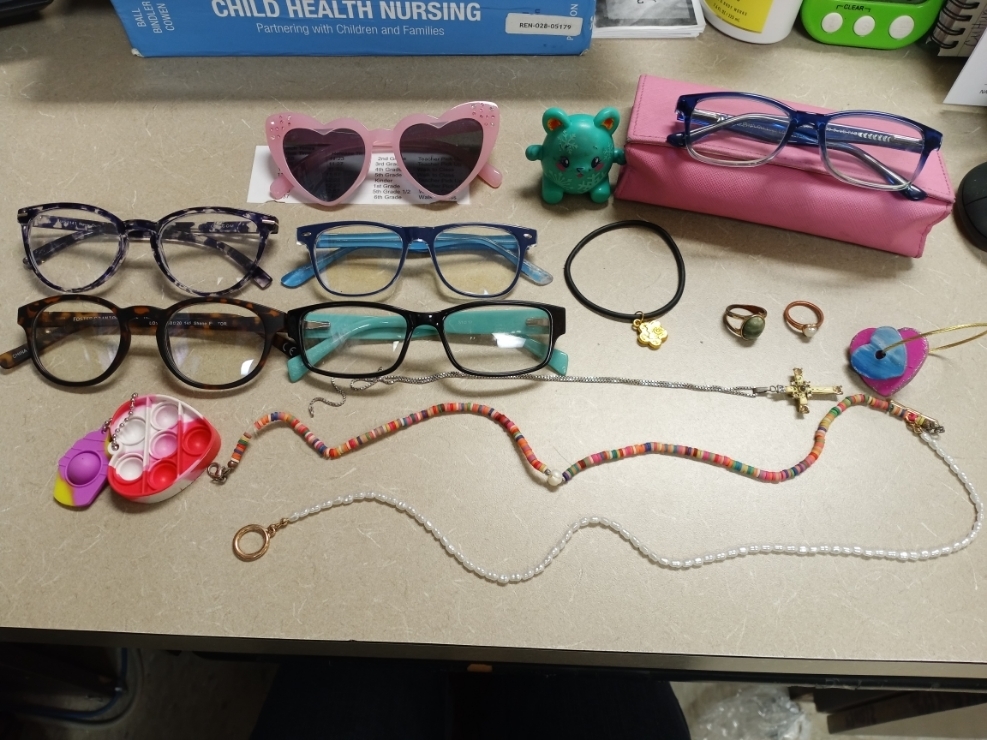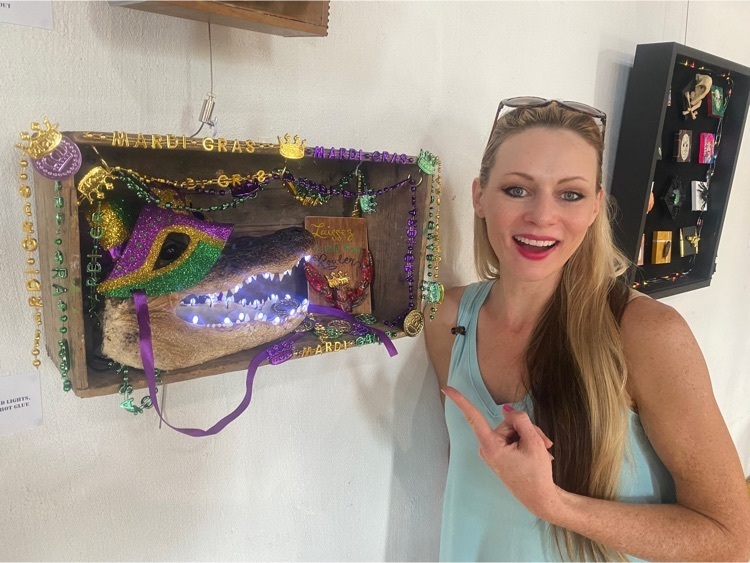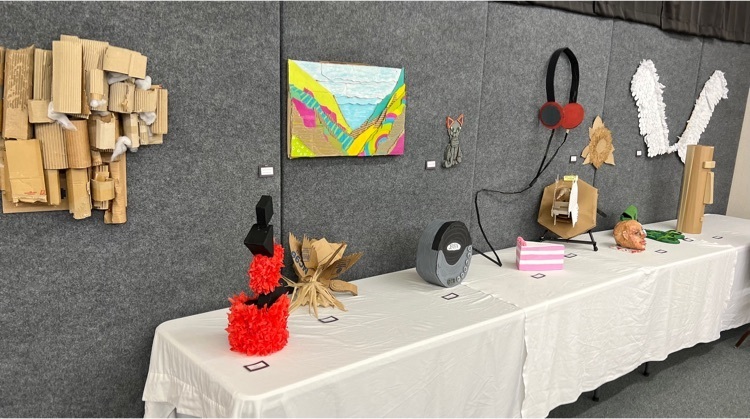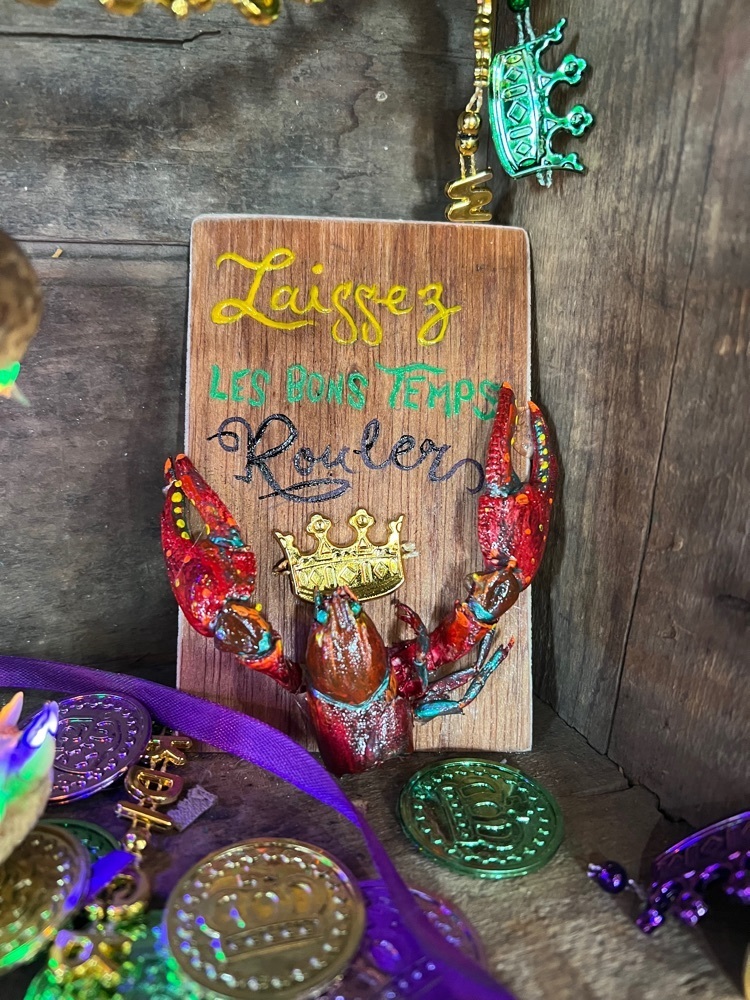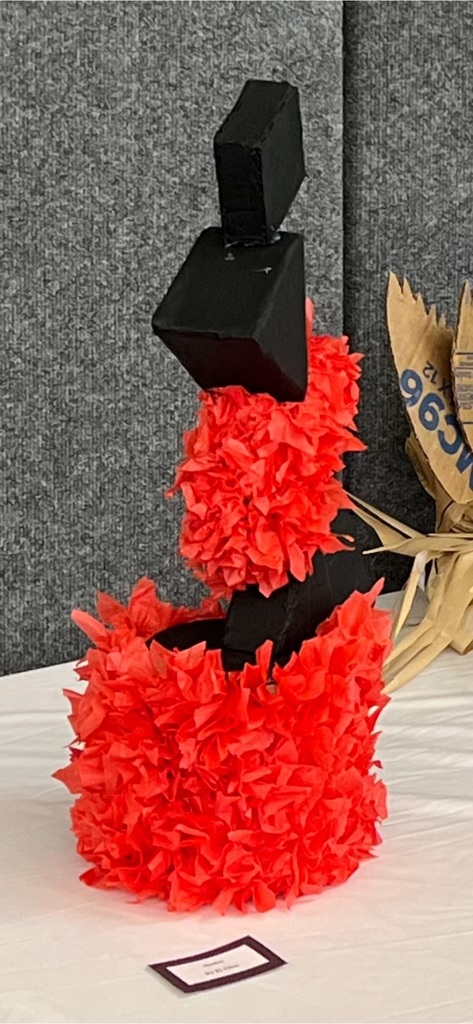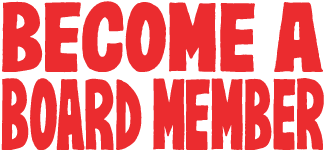 UAM To Offer $500 Scholarship for Pre-registration MONTICELLO, Ark. — University of Arkansas at Monticello fall 2023 new first-time freshmen and new transfer students will receive a $500 scholarship if they pre-register for fall 2023 classes on April 17 or April 18 between 9 a.m. and 3 p.m. and attend UAM during the fall 2023 semester. Terms and conditions may apply. In-person registration is recommended, but over-the-phone registration is also available.  Students must RSVP to reserve a time to pre-register for classes in order to be eligible for the scholarship. RSVP on the UAM Admissions webpage. No program will take place during pre-registration. Students will be able to pre-register for classes and have the option to visit any office related to attending school in the fall. Parents and legal guardians are welcome. For questions, contact the UAM Admissions Office at 870-460-1026 or 
admissionsoffice@uamont.edu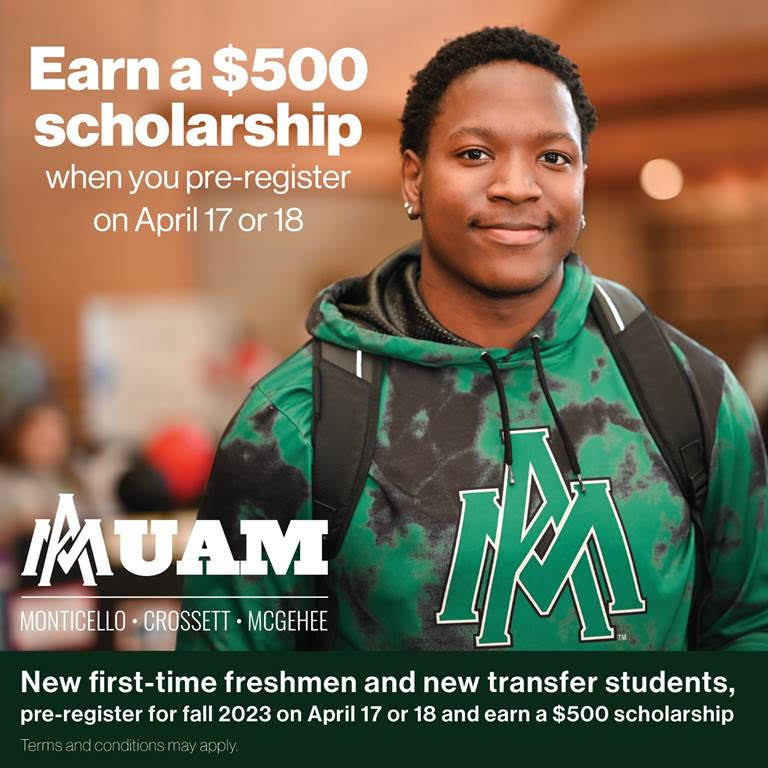 Attention everyone! We're excited to announce that tickets for Freaky Friday, the musical presented by the 7th-12th grade AAA Campus, are now on sale for April 28th, 29th, and 30th. This production is directed by Jordan Haynes, with musical direction by Joy Abernathy and choreography by Shelley Aagard. You don't want to miss out on this incredible show, so make sure to head over to the AAA Eventbrite Page to get your tickets now! We can't wait to see you there.
https://www.eventbrite.com/o/arkansas-arts-academy-43331642003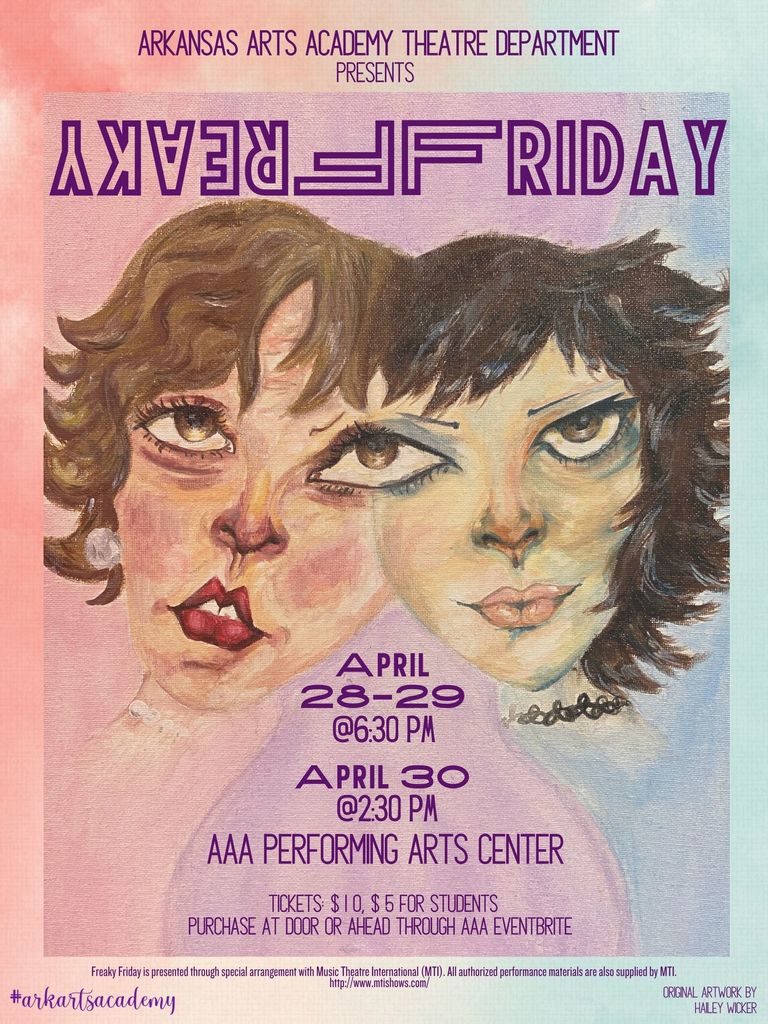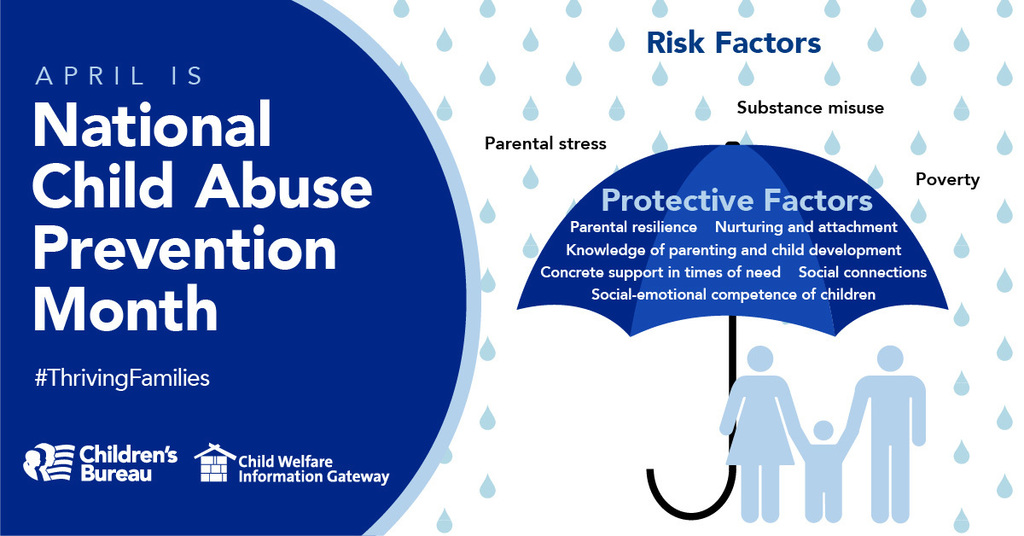 Arkansas Arts Academy wishes you a creatively perfect weekend!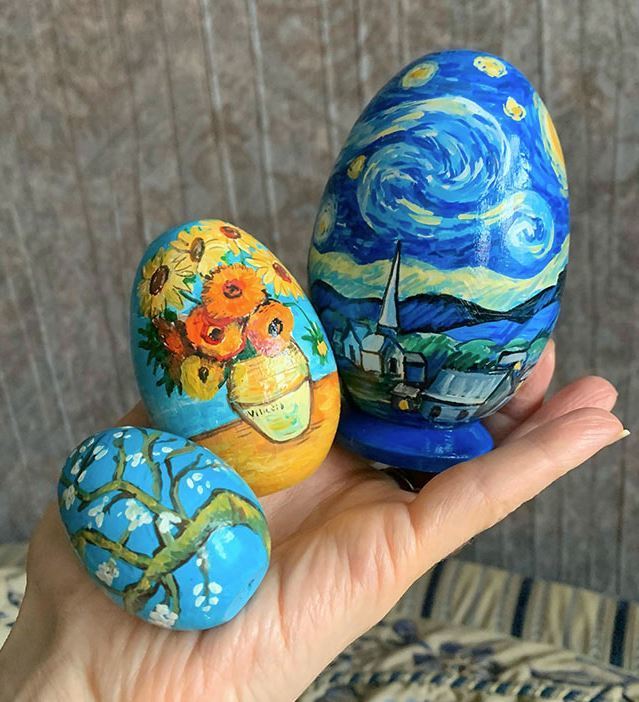 Join the Arkansas Arts Academy Jazz Band and Culinary Department for a night of smooth jazz and delicious food at Jazz Night in the black box! This event will surely delight your senses with the incredible musical talent of our Jazz Band and the mouthwatering flavors prepared by our AAA Culinary Department. As you enjoy the smooth rhythms of our Jazz Band, you'll also get to indulge in a serving of chicken and waffles, which is included in the ticket price. Our culinary students have worked hard to create the perfect blend of flavors and textures that will leave you craving more. Please note that water will be available for purchase at the event for just $1, so you can stay hydrated and refreshed throughout the night. We encourage you to get your tickets early, as they are limited, and this event will surely be popular. Don't miss this unforgettable night of jazz and culinary delights at Arkansas Arts Academy!
https://www.eventbrite.com/o/arkansas-arts-academy-43331642003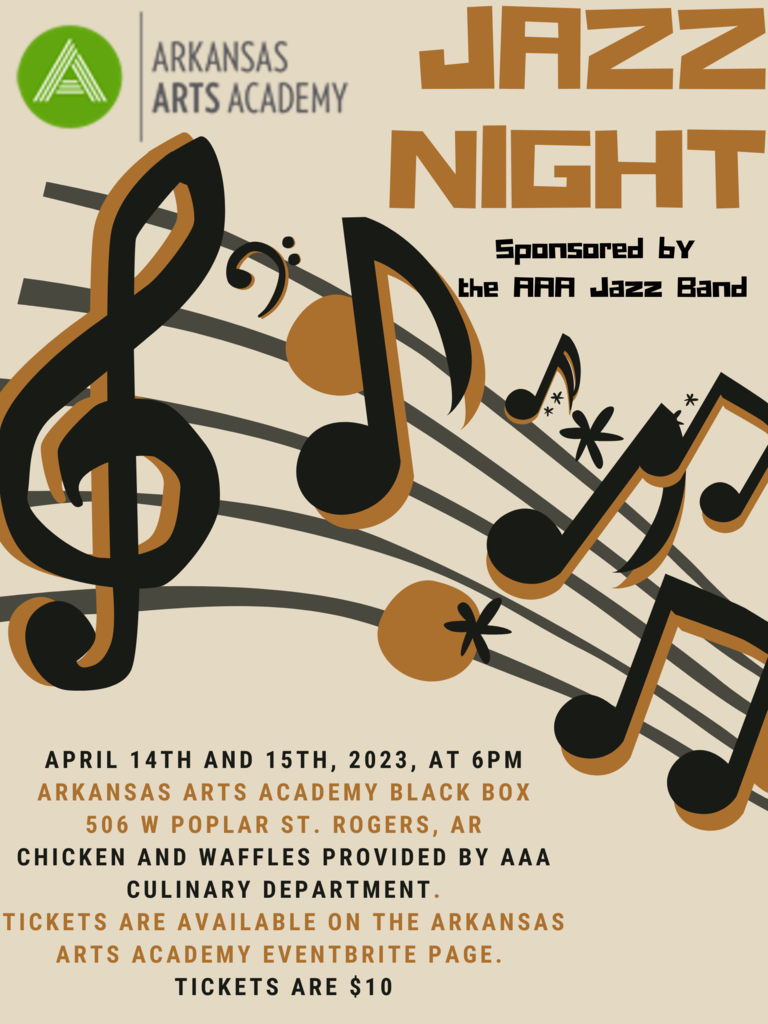 Ozark Talent Bank is excited to host one of the Music Industry's most sought after Celebrity Vocal Coaches, James Lugo. In addition to working as the Vocal Coach on American Idol for years Jame also sang with legendary rock band Nazareth, played for Dokken, and was recently in Rock of Ages on Broadway! Join us on Saturday, April 15 at The Meteor Guitar Gallery in Downtown Bentonville for an in depth and informative seminar and Q&A about the ins & outs of the music industry. Sunday, April 16 James will be in Rogers offering a personalized vocal workshop providing coaching to help optimize you specific instrument. SEMINAR ONLY $99 WORKSHOP ONLY $125 FULL WEEKEND $200 (Arkansas Arts Students receive 25% discount) Sign Up at
https://ozarktalentbank.com/james-lugo
Learn more at
https://www.facebook.com/OzarkTalentBank