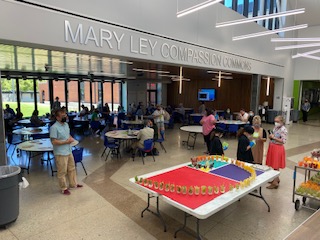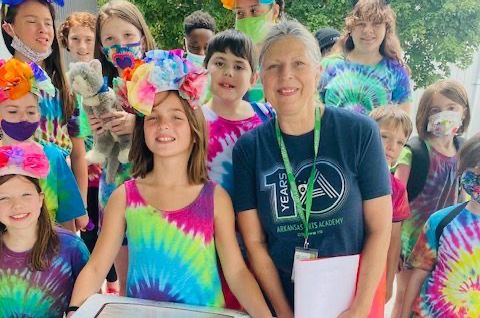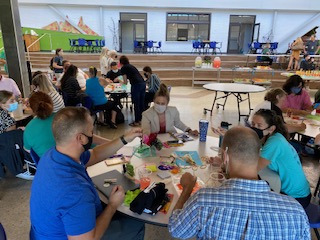 INTERESTED IN JOINING OUR TEAM?
Click here or on the blue icon to apply.
Arkansas Arts Academy is an equal opportunity employer and does not discriminate in its policies and programs on the basis of race, color, creed, religion, age, sex, handicap, national origin, or ancestry.
WHY WORK AT A CHARTER SCHOOL?
Working at a charter school can be immensely rewarding for all educators. Charter schools provide teachers and administrators with the freedom and flexibility to innovate and educate according to individual students' needs.
Charter schools experience less bureaucracy and a greater autonomy in exchange for more accountability. This allows charter school educators the ability to be more creative in the classroom while improving student achievement. Parents are also more involved in charter schools and often lend their support.
Charter schools are all about making an impact, and charter school teachers have the freedom and flexibility to have a real impact on students and the public school system as a whole. – Source: APSRC
WOULD YOU LIKE TO BE A SUBSTITUTE?
Click here to be taken to their website.
Arkansas Arts Academy, like many districts in our area, uses ESS to coordinate our substitute needs. If you wish to sub, you must apply for employment with ESS.
In the area of employment (including hiring, job assignment, salaries, fringe benefits, training and other conditions of employment), Arkansas Arts Academy will not discriminate on the basis of race, color, sex, religious preference, age, marital/parental status or national origin, and it does not discriminate against qualified disabled individuals, in treatment or employment in its programs and activities.
Contact:
Terri Harral
Human Resources
tharral@artsk12.org