Arkansas Arts Academy is on Spring Break March 20 - 24. 2023 and Intersession March 27-31, 2023. Enjoy the time off, catch up on missing assignments, create art and read! See you back in person on Monday April 3, 2023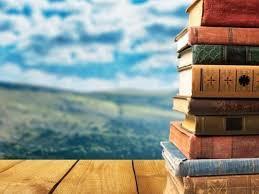 Congratulations to AAA High School Teacher of the Month for March- Ms. Anne Wenzel. Ms. Wenzel leads the Department of Transdisciplinary Imagination and makes us all much better individuals through her grace and wisdom.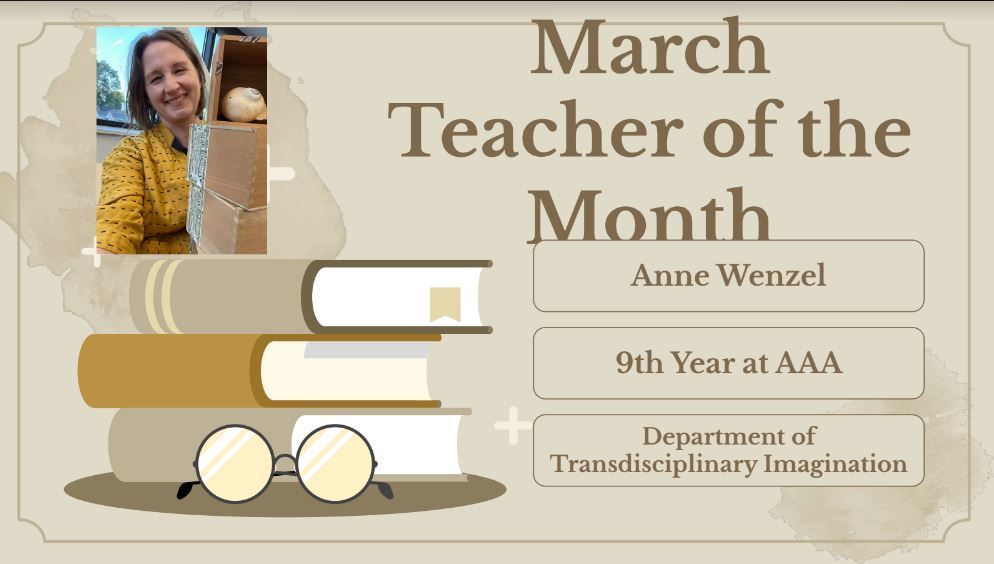 Congratulations to AAA Elementary/Middle School Teacher of the Month for March- Ms. Lainie Adams. She makes us shine!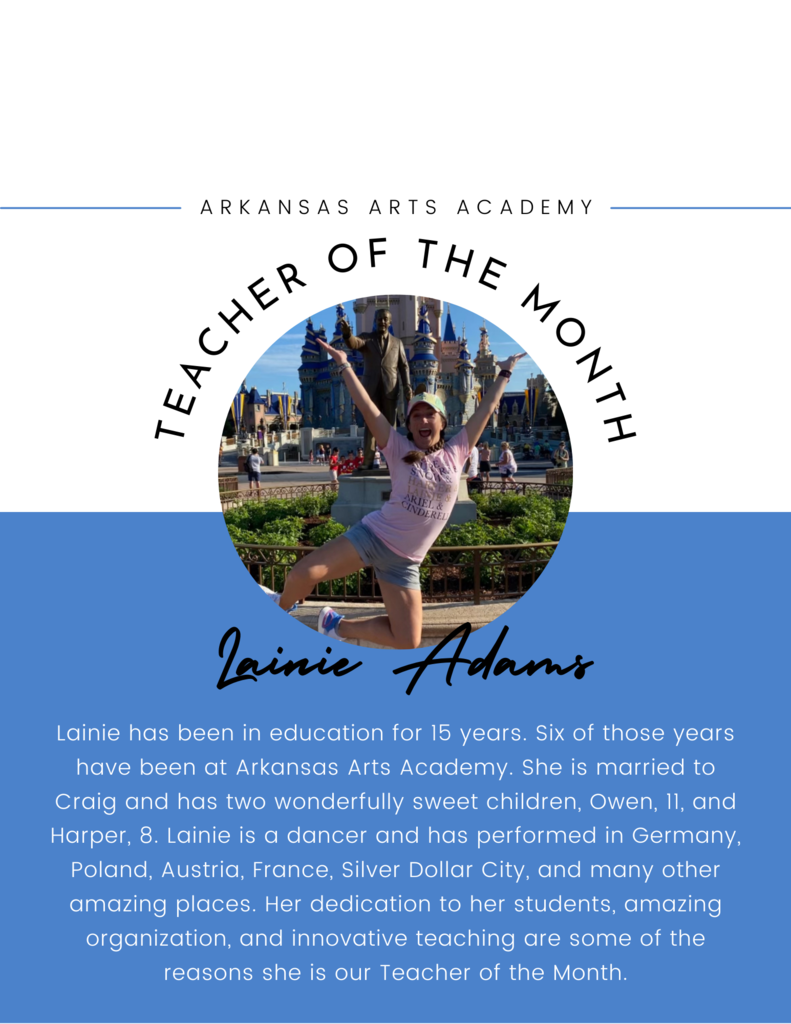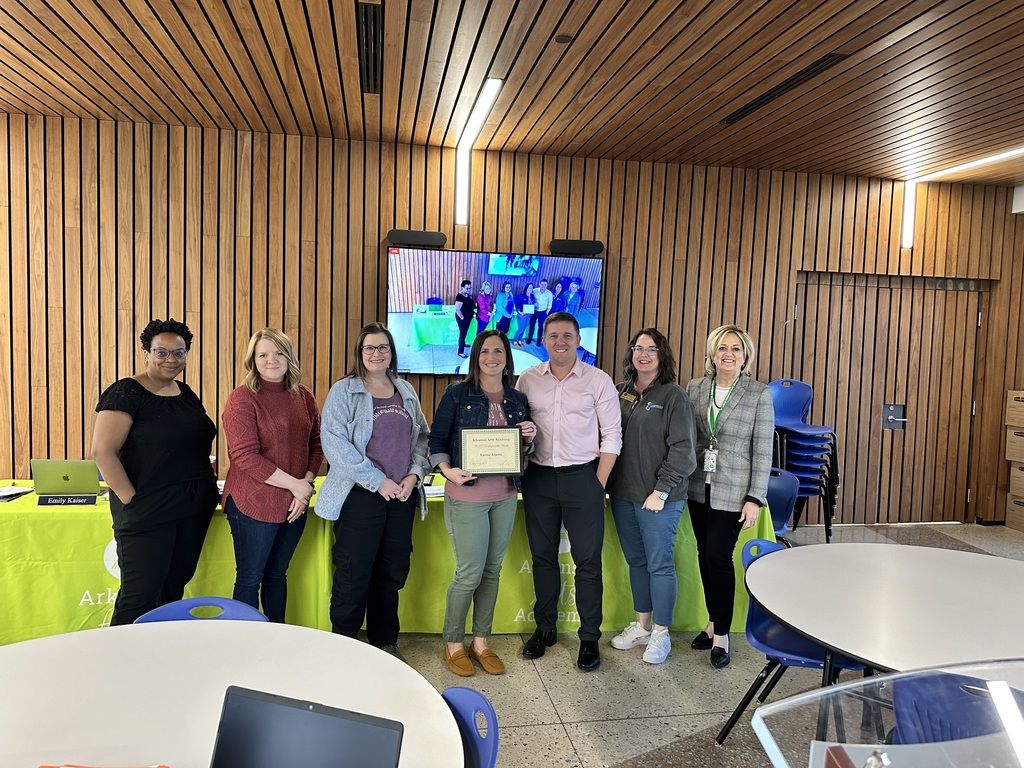 Congratulations to the 7th and 8th grade students who made it to the State Archery Tournament this weekend. We are proud of you! #arkansasartsacademy #AAAarchers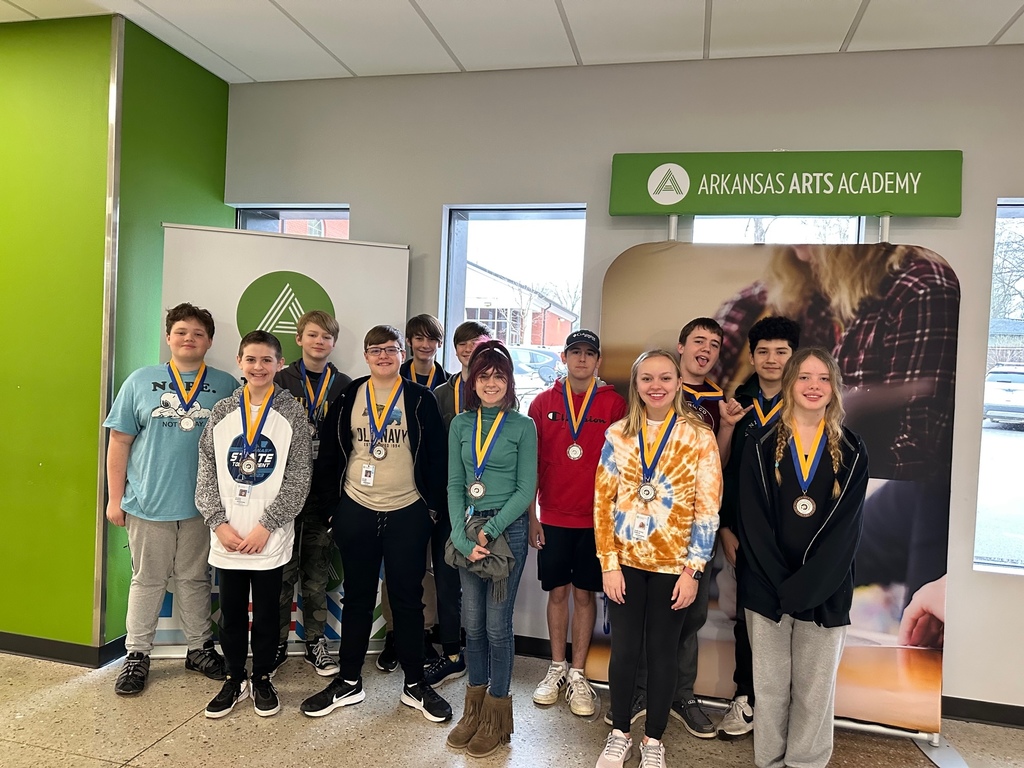 Parents or Caregivers of students ages 12-18 in Arkansas schools? UAMS is wanting your feedback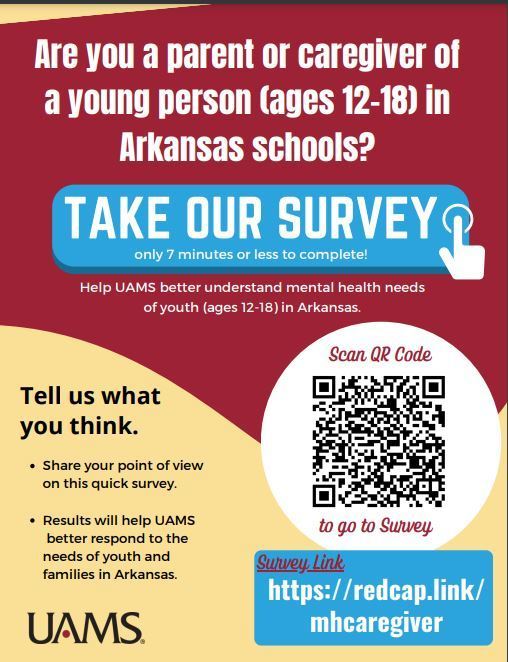 The Arkansas Arts Academy Elective Fair is an upcoming event scheduled for April 5th, where students can explore the diverse range of elective courses offered at the school. This annual event is designed to showcase the various creative and artistic classes available to students, providing them with a fun and interactive environment to engage with their peers and instructors. Students can visit booths staffed by teachers representing each elective course at the fair. They can ask questions about the courses, view examples of student work, and get a sense of the class format and expectations. With various disciplines available, including visual arts, music, theater, dance, and creative writing, students will find something that interests them and fits their creative goals. Whether students are already passionate about the arts or simply curious to explore a new area of creative expression, the Arkansas Arts Academy Elective Fair will inspire and engage them. It's a great opportunity for students to learn more about the diverse array of elective courses available at the school, connect with their peers and teachers, and discover new ways to express themselves creatively. So mark your calendar for April 5th and come join the fun at the Arkansas Arts Academy Elective Fair!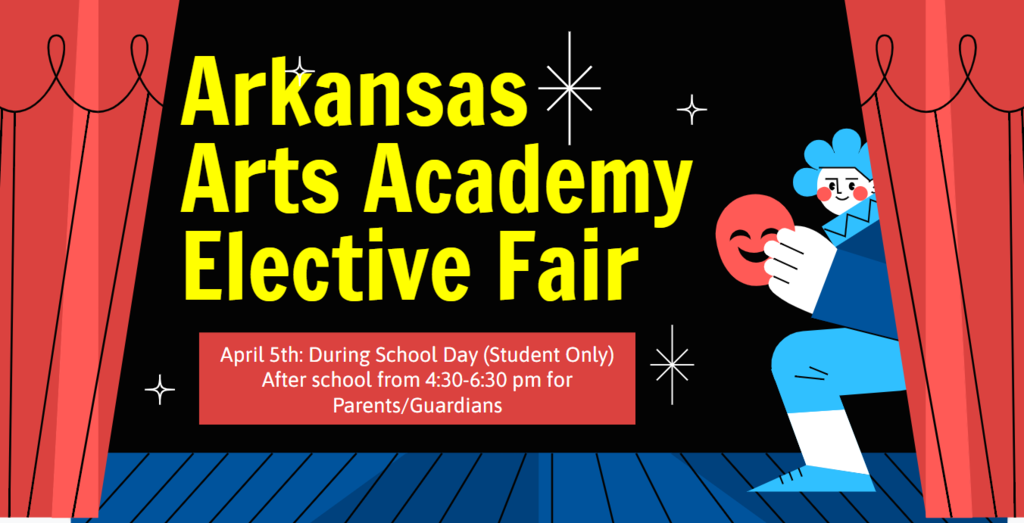 We are excited to announce that @ARtsk12.org is an EAST DISTRICT! Students K-12 will be able to experience the East Initiative in all grades. AAA HS has just been approved for an EAST LAB. We are thrilled for this incredible opportunity for our students. Congrats Mr. Beard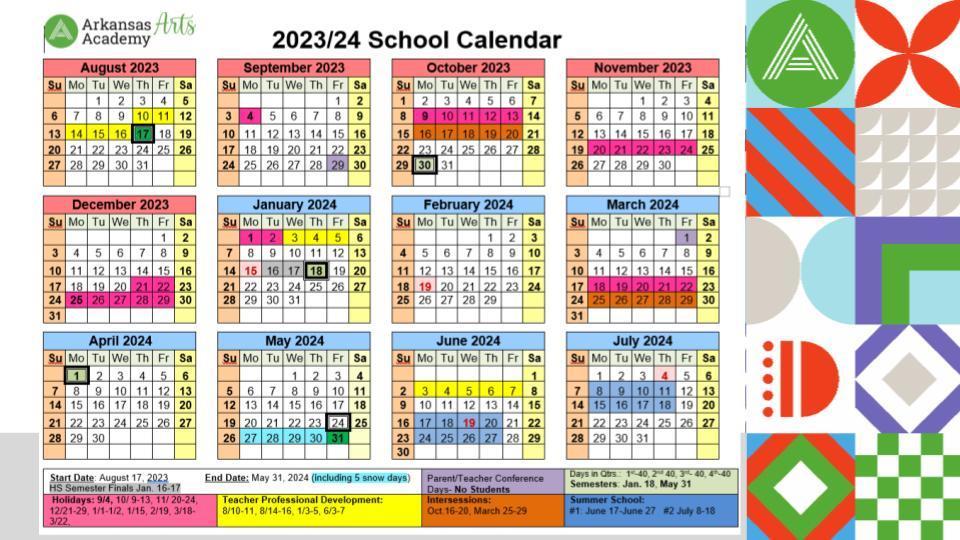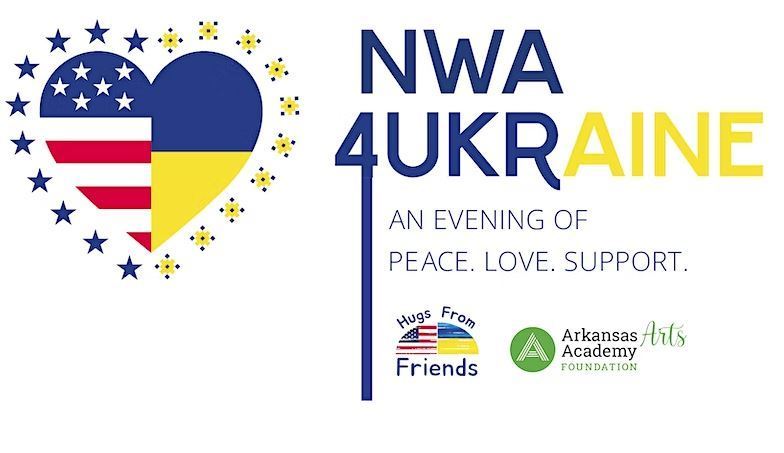 Filled out a National School Lunch form at AAA? It benefits our school even if you don't qualify. If your income, living situation or home status has changed at anytime you can resubmit. Forms are filed yearly and can be updated anytime.
https://frapps.horizonsolana.com/BENC03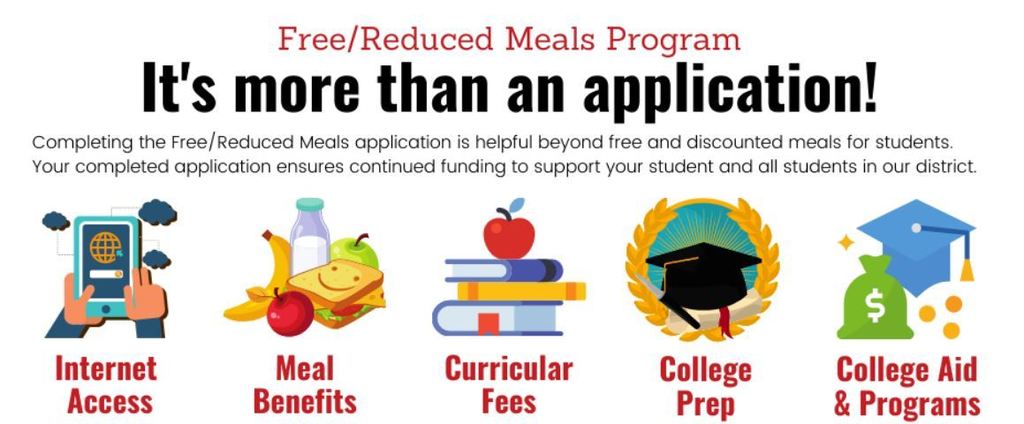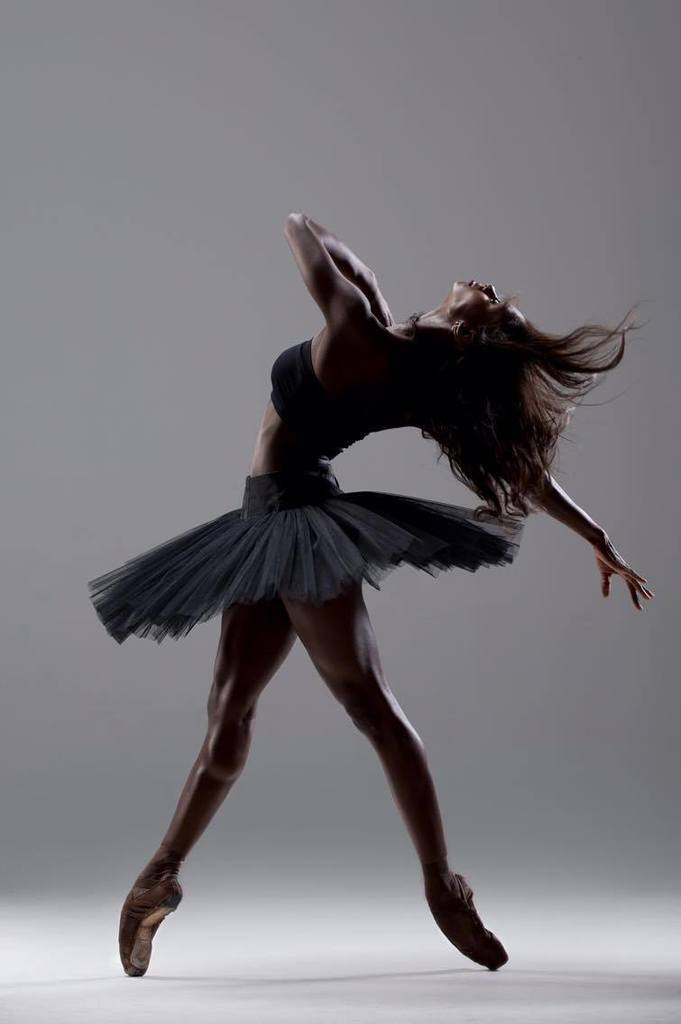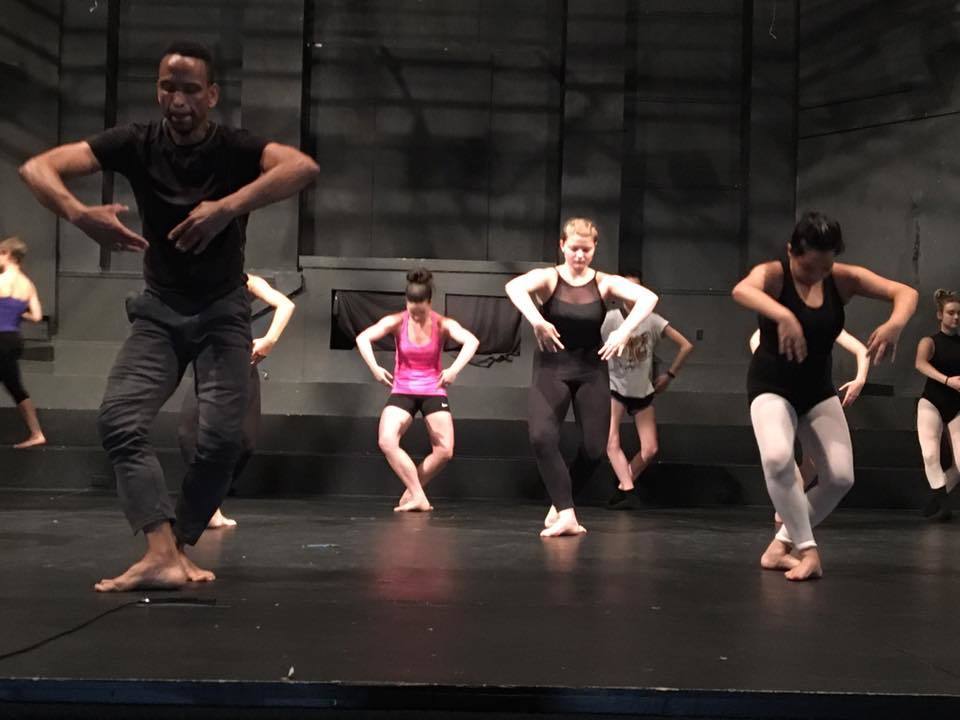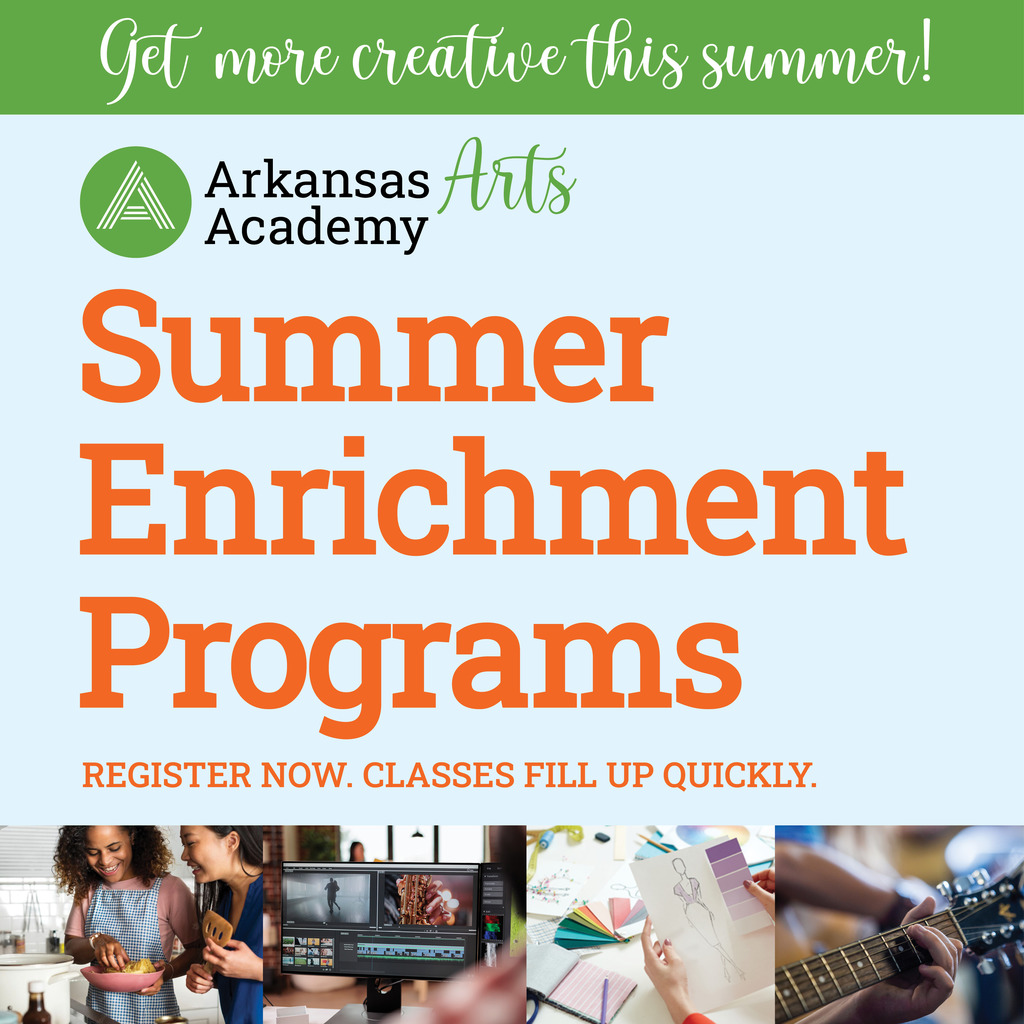 Congratulations to the following EMS teachers for winning the AAA school choice door design competition. Thanks to all who participated and voted. 1st place Ms. Harding, 2nd place Ms. Willard and 3rd place Ms. Burns = $100.00 for classroom supplies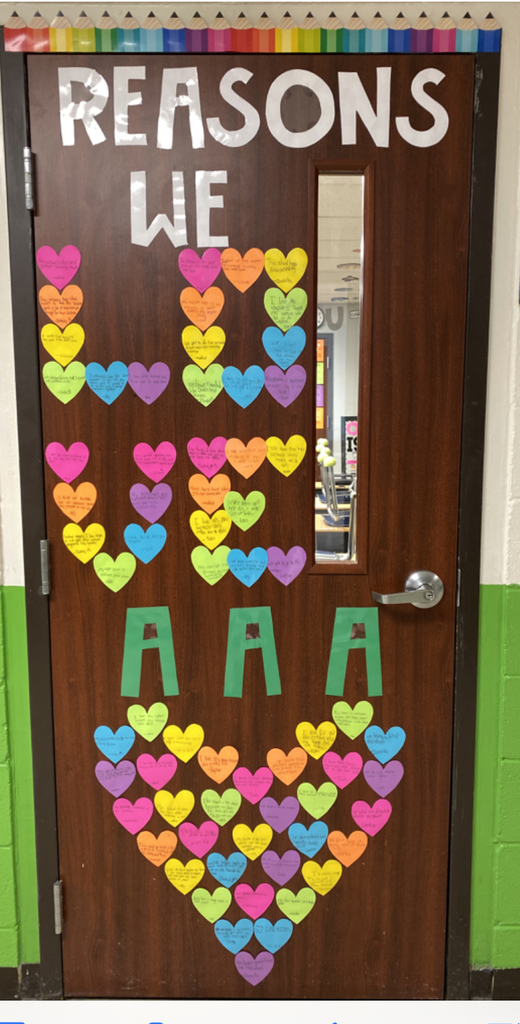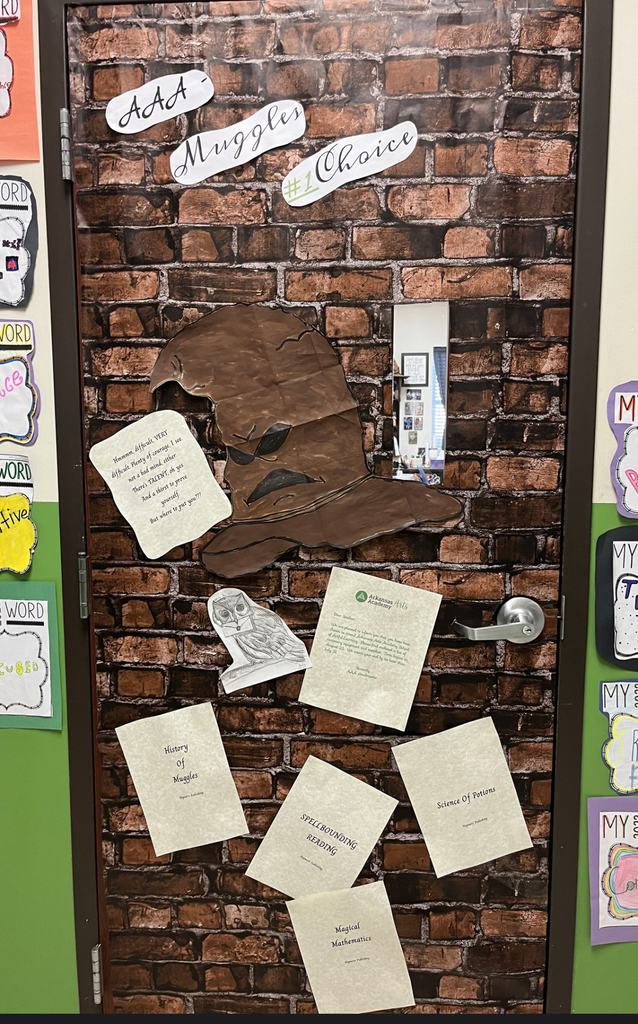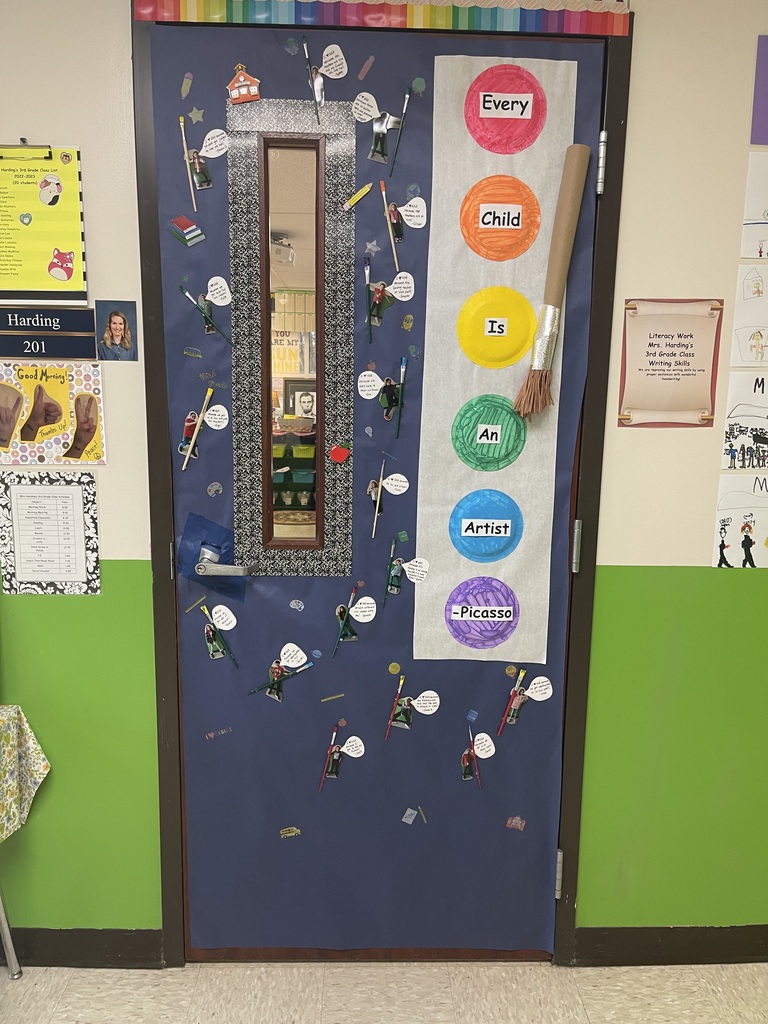 Register for Making Zines: Let your voice be heard! Contact Rae Tedeton at
rted0118@gmail.com
to register. Classes are on the AAA Highschool Campus and open to all NWA students.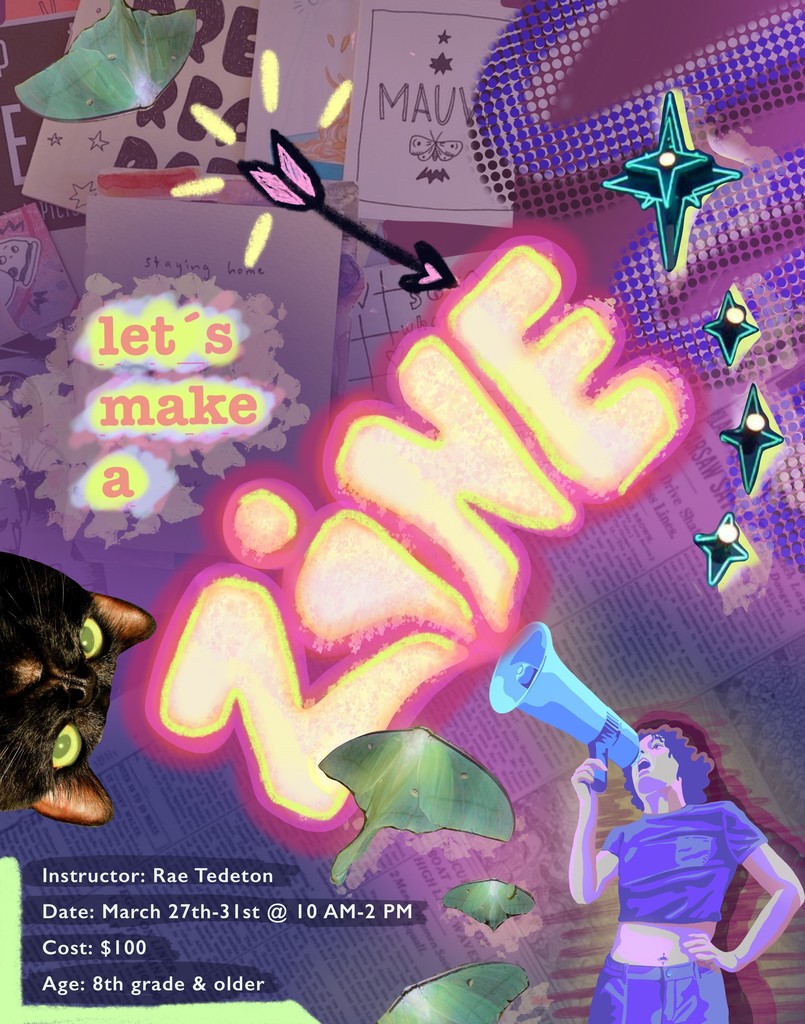 Hello AAA community, we are pleased to announce that Arkansas Arts Academy will be giving the state mandated English Language Proficiency Assessment (ELPA21) to our district's English Language Learners during the weeks of March 6 and March 10. Please be sure to encourage healthy habits of sleep and nutrition as well as reinforcing attendance on these days. If you have any questions or concerns regarding your English Language Learner and this exam, feel free to address them to our district's ESOL Coordinator - Thomas Stephenson (
tstephenson@artsk12.org
or 479-877-1712)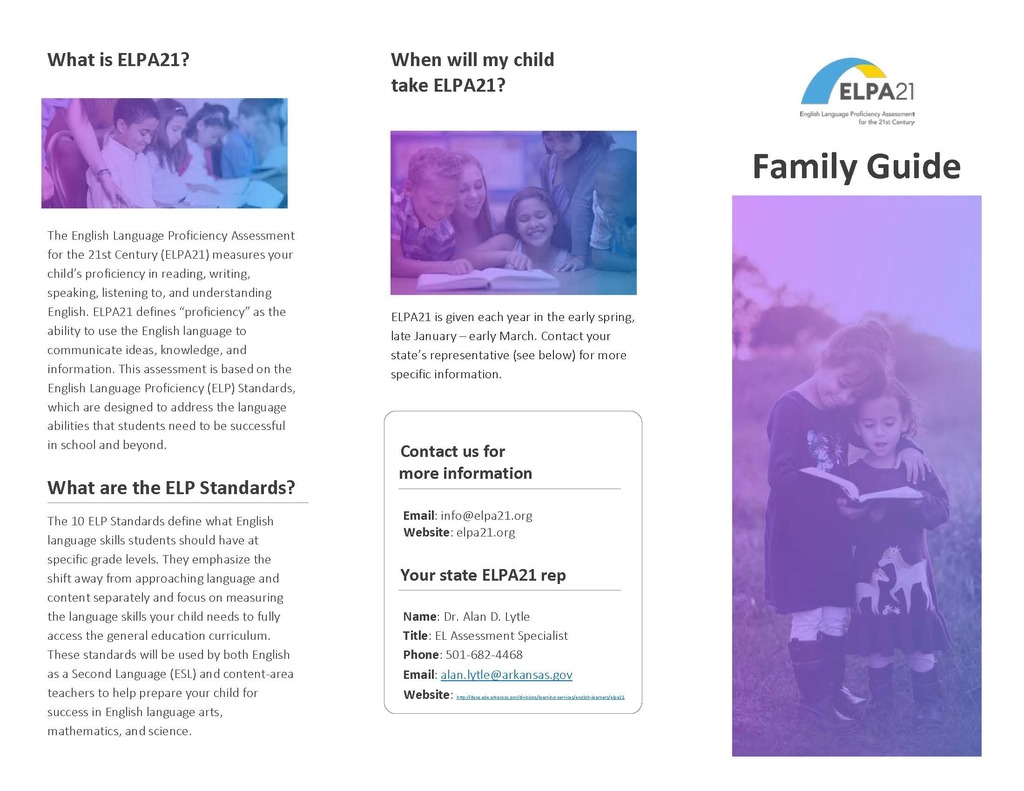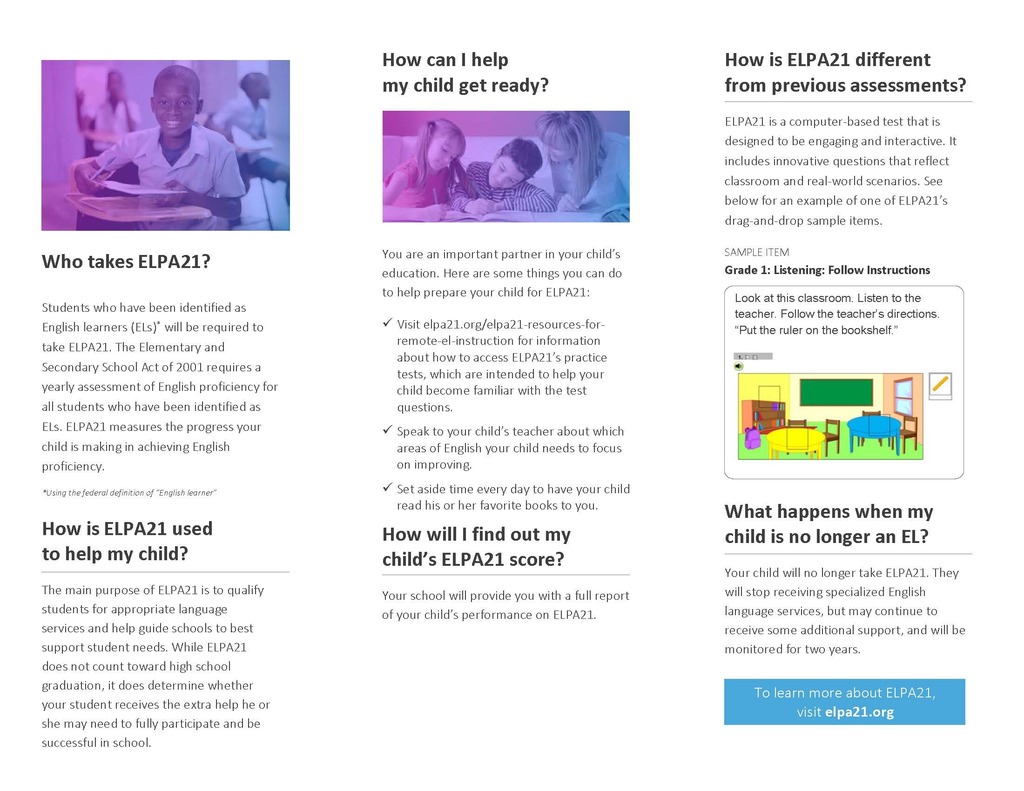 Hola comunidad AAA, nos complace anunciar que Arkansas Arts Academy dará la Evaluación de Competencia en el Idioma Inglés (ELPA21) obligatoria por el estado a los Aprendices del Idioma Inglés de nuestro distrito durante las semanas del 6 de marzo y el 10 de marzo. Por favor, asegúrese de fomentar hábitos saludables de sueño y nutrición, así como reforzar la asistencia especialmente en estos días. Si tiene alguna pregunta o duda con respecto a su estudiante y este examen, no dude en enviarlas al coordinador de ESOL de nuestro distrito - Thomas Stephenson (
tstephenson@artsk12.org
o 479-877-1712)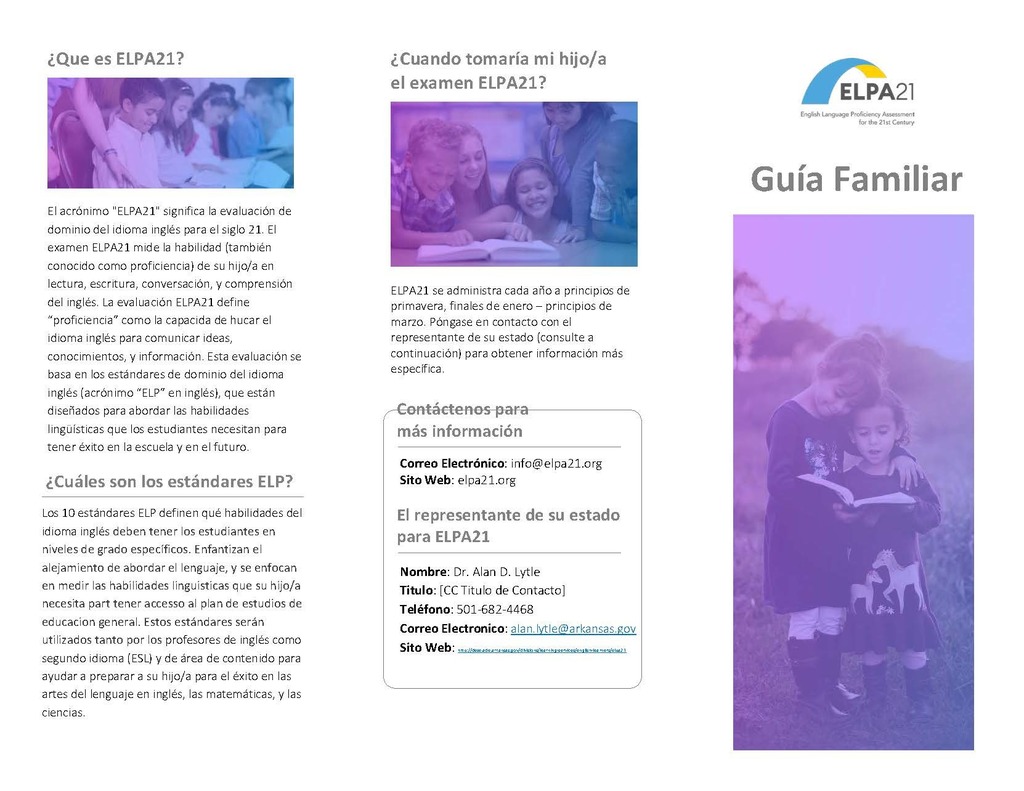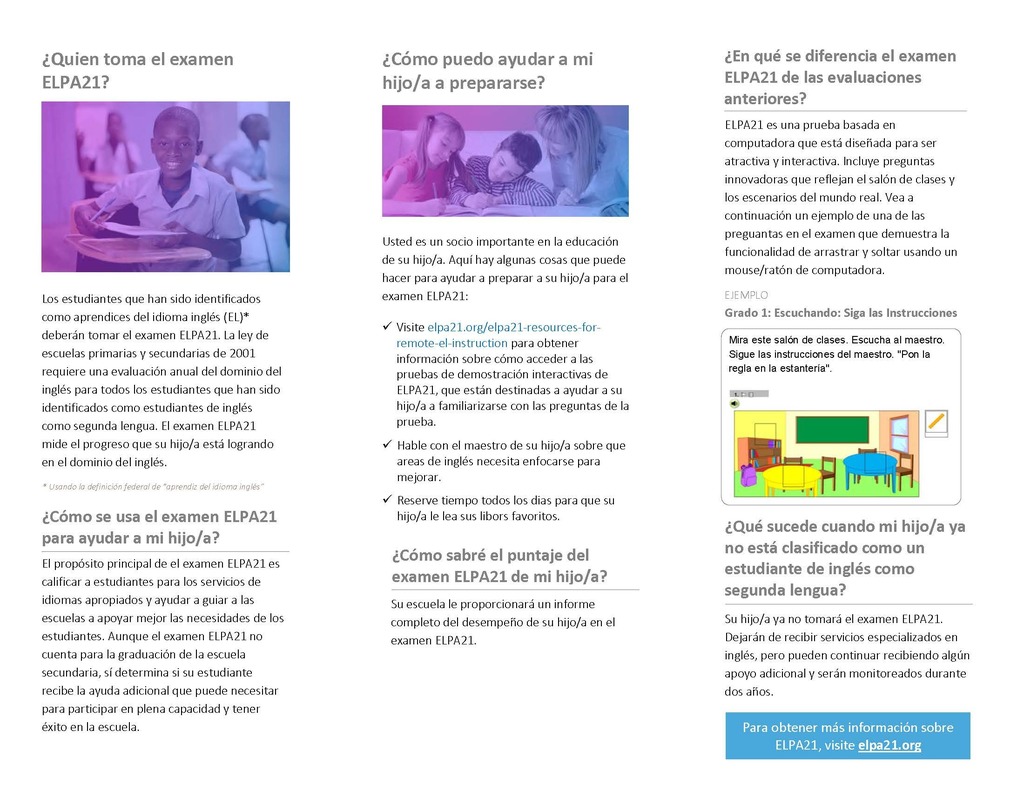 Looking for things to keep your students busy over spring break? AAA offers camps and workshops to all NWA students. Follow the link for more information.
https://5il.co/1pakp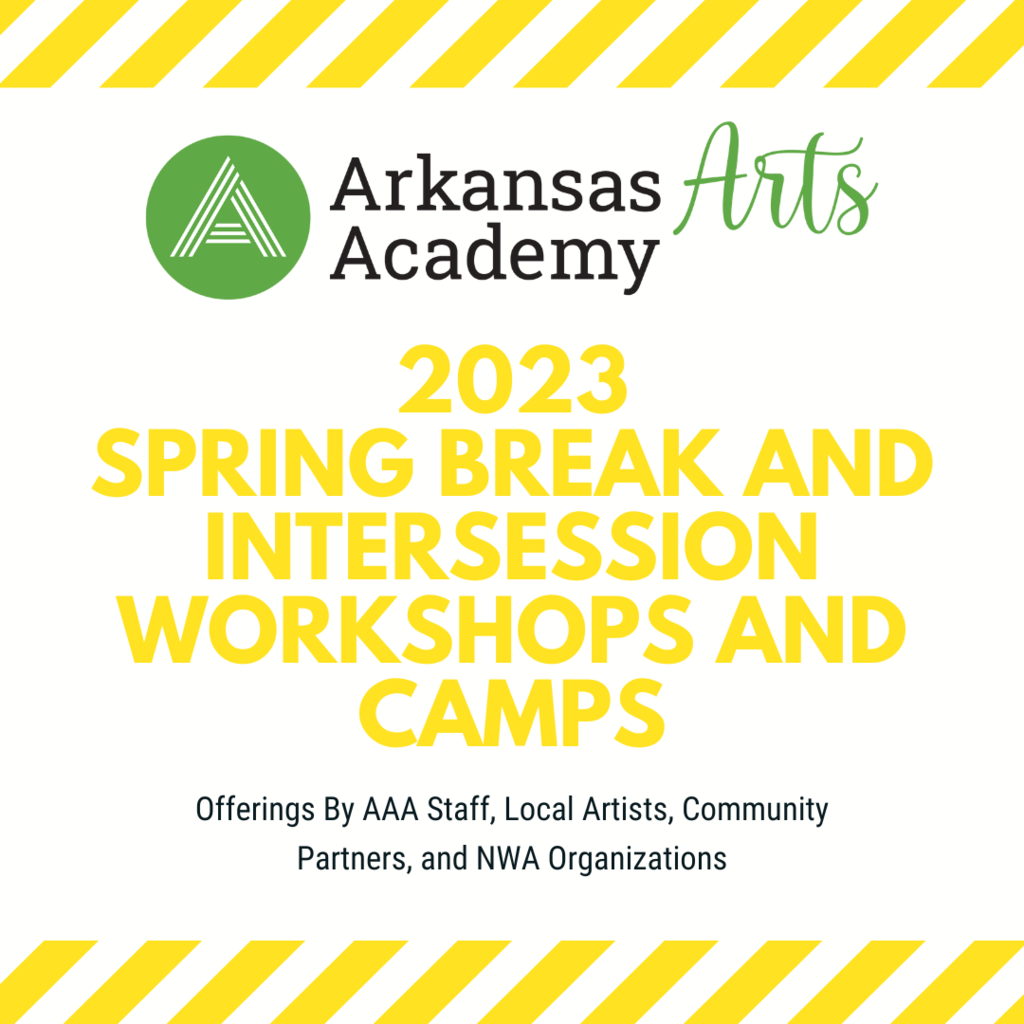 Let's continue to spread kindness!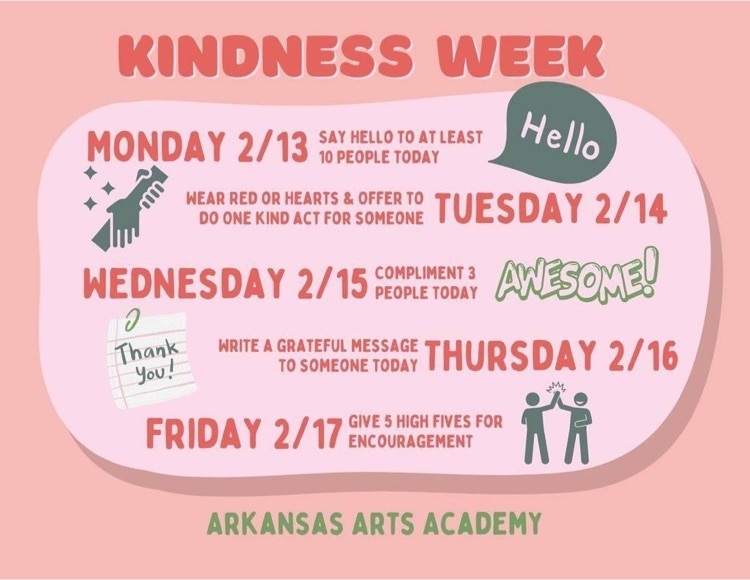 The AAA School Board meeting tonight has been postponed until next week. Please join us on Tuesday, February 21, 2023 at 6:30 p.m. at the AAA High School commons for the February AAA School Board meeting.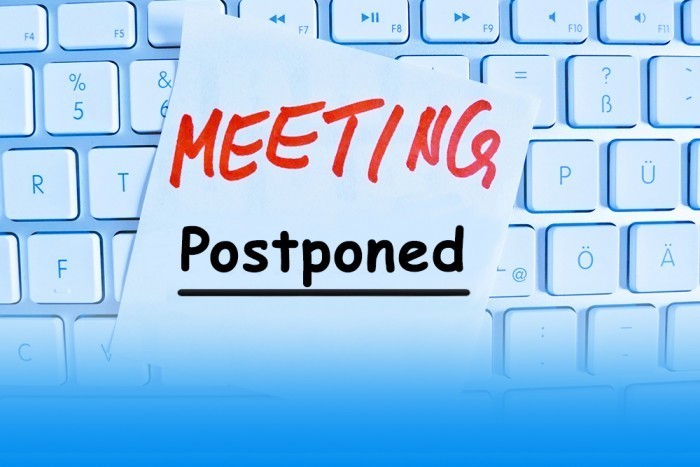 Join us for an exceptional evening of Ukrainian culture, art and music! Friday Feb. 24th 5-8pm. Enjoy performances by AAA students, sample traditional Ukrainian dishes and listen to the beautiful sounds of Bandura instrument. Singer Yuliia Tymochko, runner up in Ukraine's version of The Voice, is making a special trip to Northwest Arkansas to perform at the event. Hugs From Friends in partnership with the Arkansas Arts Academy have organized this family friendly event to bring awareness about the conflict in Ukraine and showcase organizations providing humanitarian aid. Donations from this event will benefit Hugs From Friends and savED, an organization based in Chernihiv Ukraine that is dedicated to rebuilding schools destroyed in the war. The event is free and open to everyone. Register for the event on eventbrite
https://www.eventbrite.com/e/nwa-4-ukraine-an-evening-of-peace-love-and-support-registration-506690684477?aff=ebdshpsearchautocomplete