AAA Earns Arts Schools Network Exemplary School Designation! Recognized for providing student learning formed through the exploration & development of students' talents . For more information on AAA go to
https://www.artsk12.org/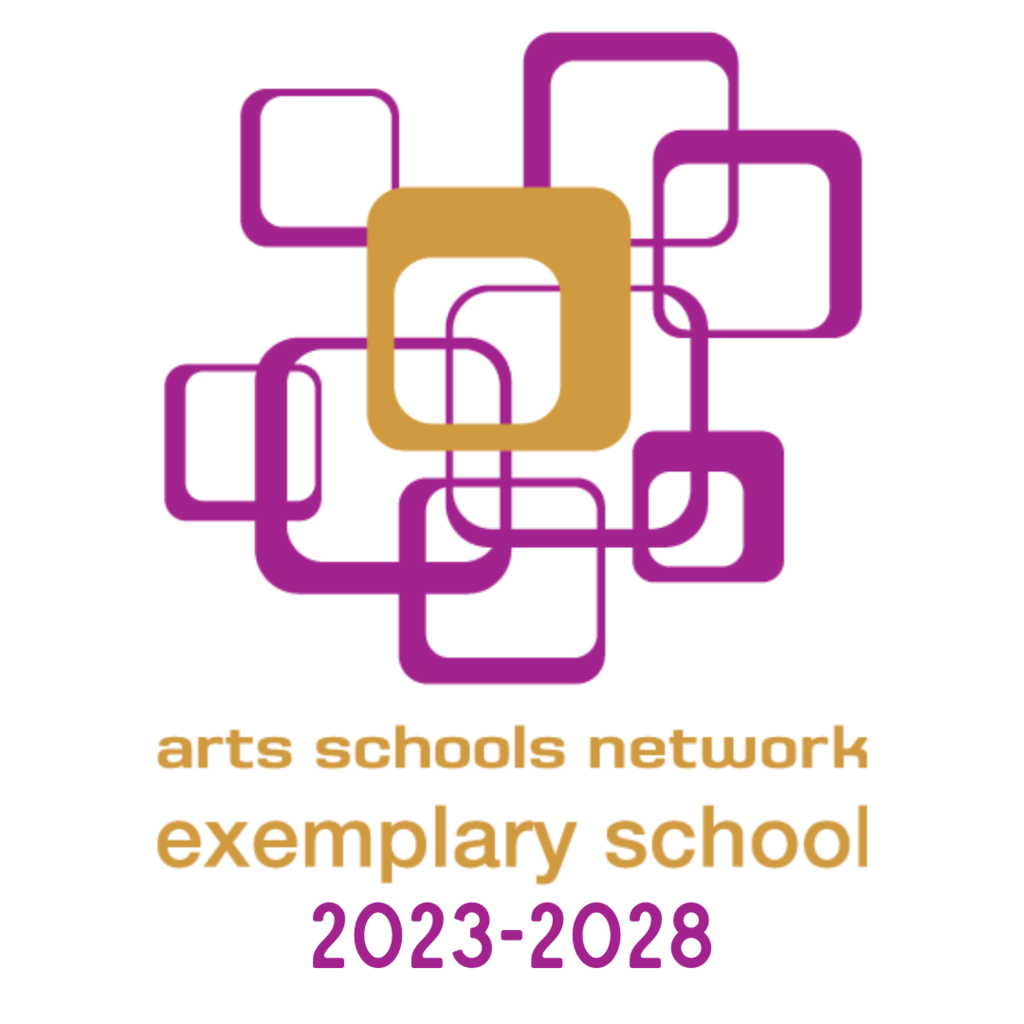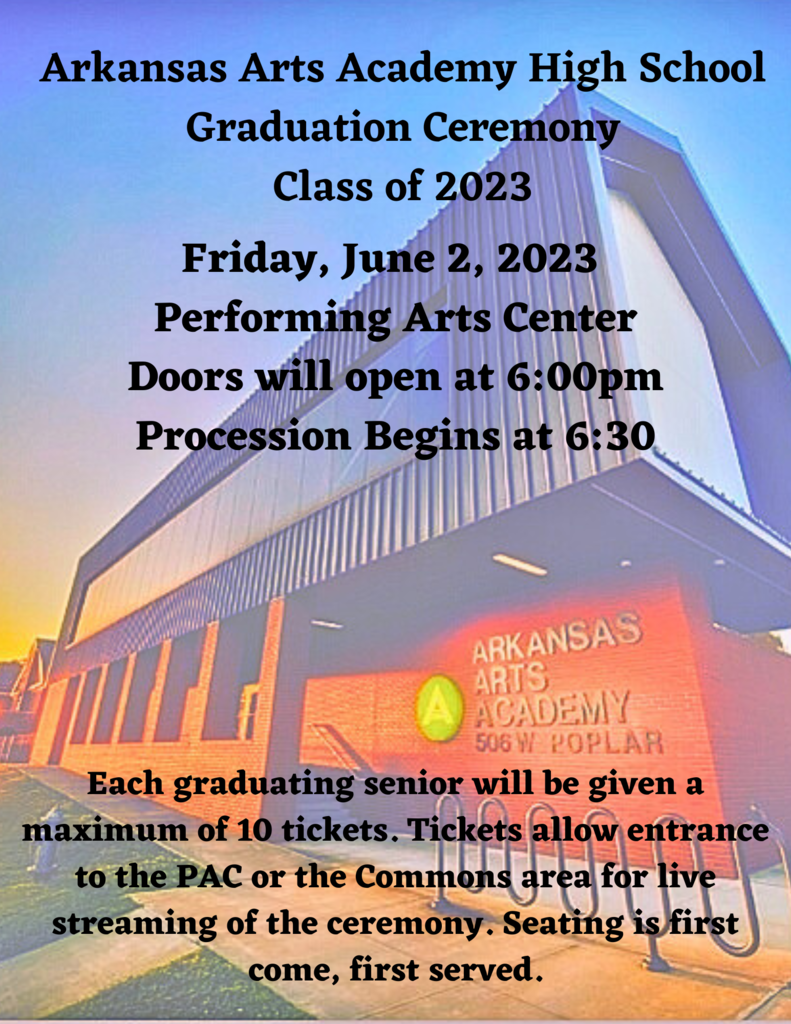 K6 tiny treasure lost and found: please email Nurse Katie at
kmilligan@artsk12.org
if you recognize and item that belongs to your student.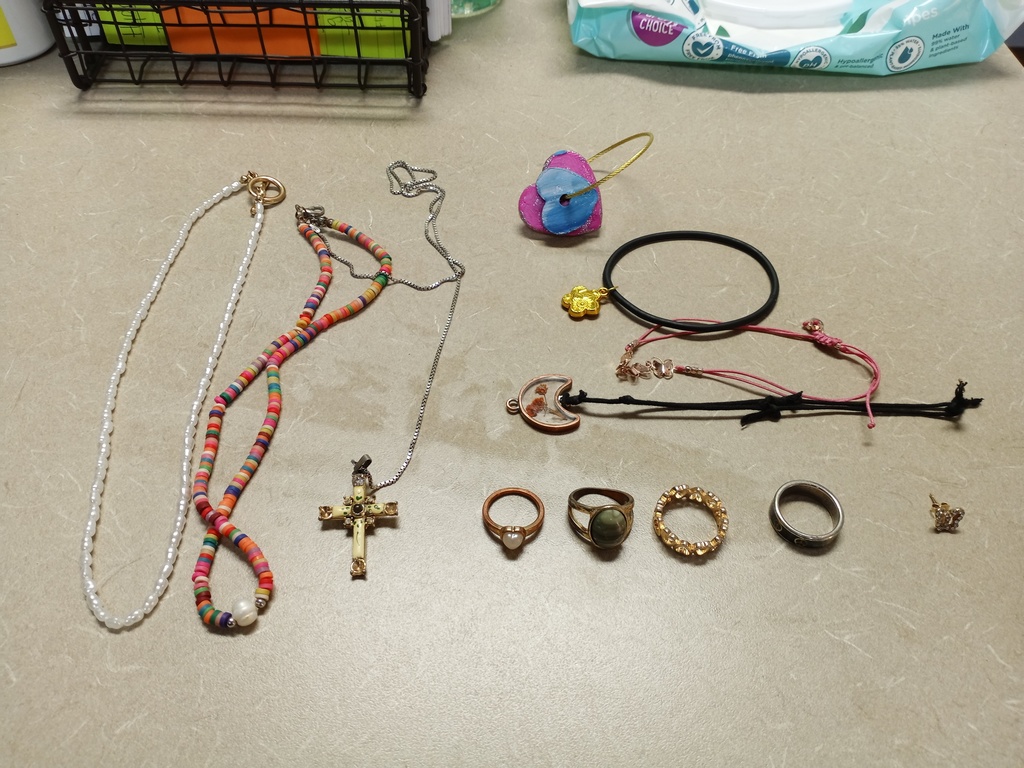 @Artsk12.org is very proud to announce that Ballet Folklorico is holding a workshop at AAA from July 17-July 21. Open to the public. Don't miss this outstanding event. For tickets: visit AAA Eventbrite.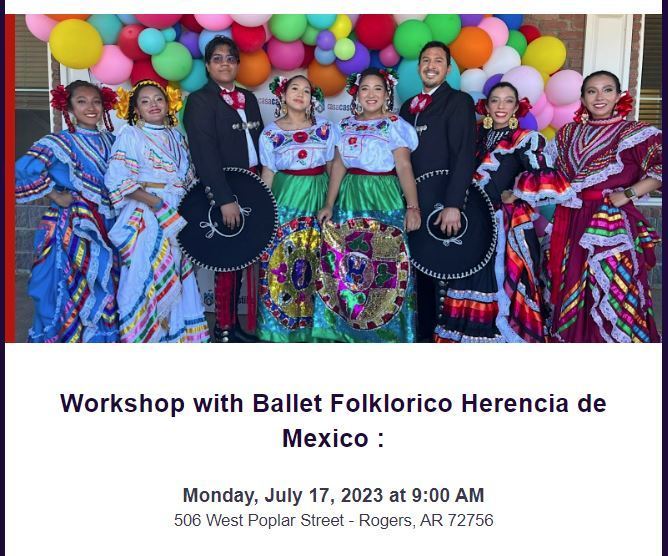 Join us at the Arkansas Arts Academy this summer for an enchanting Ballet Folklórico workshop! Our program is specifically designed to provide learning opportunities for Mexican culture and its rich history through traditional regional dances and music. Whether you are a beginner or an experienced dancer, this workshop promises to be a fun, educational, professional, and inclusive environment for students. The Ballet Folklórico workshop will take place from July 17th to the 21st, from 9:00 am to 3:00 pm daily. This intensive five-day program will immerse participants in the vibrant world of Mexican folk dance, allowing them to explore and appreciate the diverse traditions that make up this captivating art form. At the workshop, students will have the chance to learn a variety of traditional dances from different regions of Mexico, each with its unique style, steps, and costumes. They will also gain insights into each dance's historical and cultural significance, fostering a deeper understanding and appreciation for Mexican heritage. The program is open to students aged 12 and up, welcoming beginners and those with prior dance experience. Our experienced instructors will provide expert guidance and individual attention to ensure each participant receives tailored instruction suited to their skill level. As a culmination of the workshop, there will be a showing at the end, allowing students to showcase their newfound skills and celebrate their achievements with family and friends. Furthermore, the Ballet Folklórico workshop at the Arkansas Arts Academy is open to all students in the Northwest Arkansas (NWA) region, creating a welcoming and inclusive space for participants from various schools and communities to come together and share in the joy of dance and cultural exploration. Don't miss this incredible opportunity to engage with Mexican culture and heritage through the captivating art of Ballet Folklórico. Register now and join us for an unforgettable week of learning, creativity, and celebration at the Arkansas Arts Academy this summer! Register on the Arkansas Arts Academy Eventbrite Page.
https://www.eventbrite.com/e/workshop-with-ballet-folklorico-herencia-de-mexico-tickets-640807120347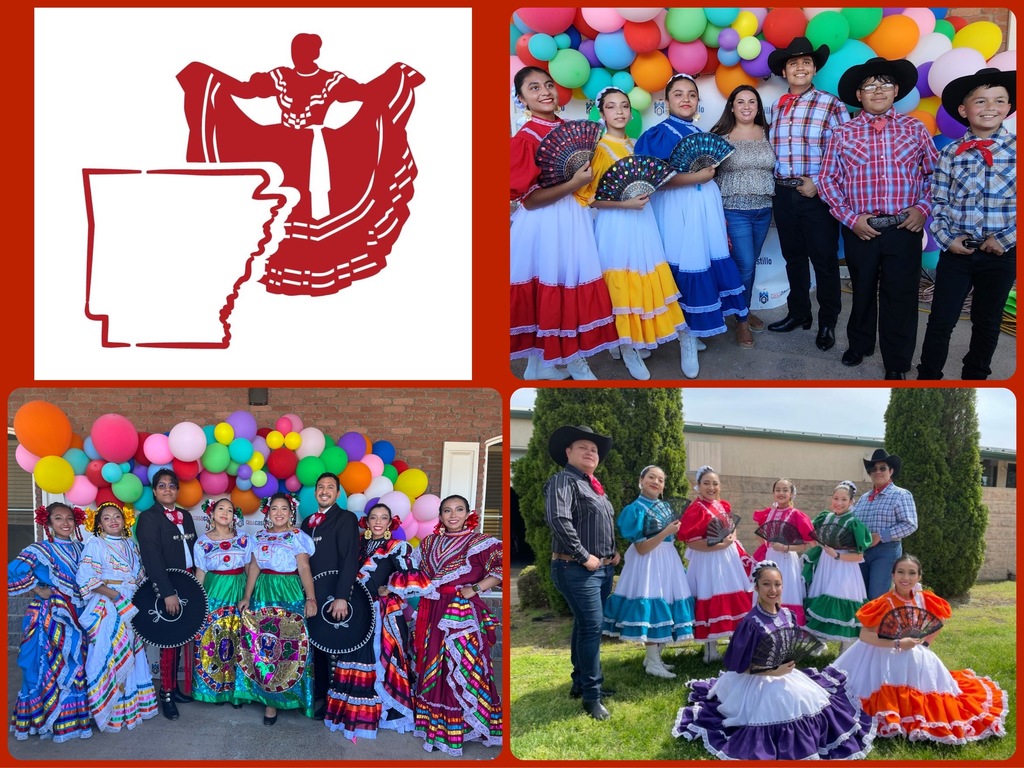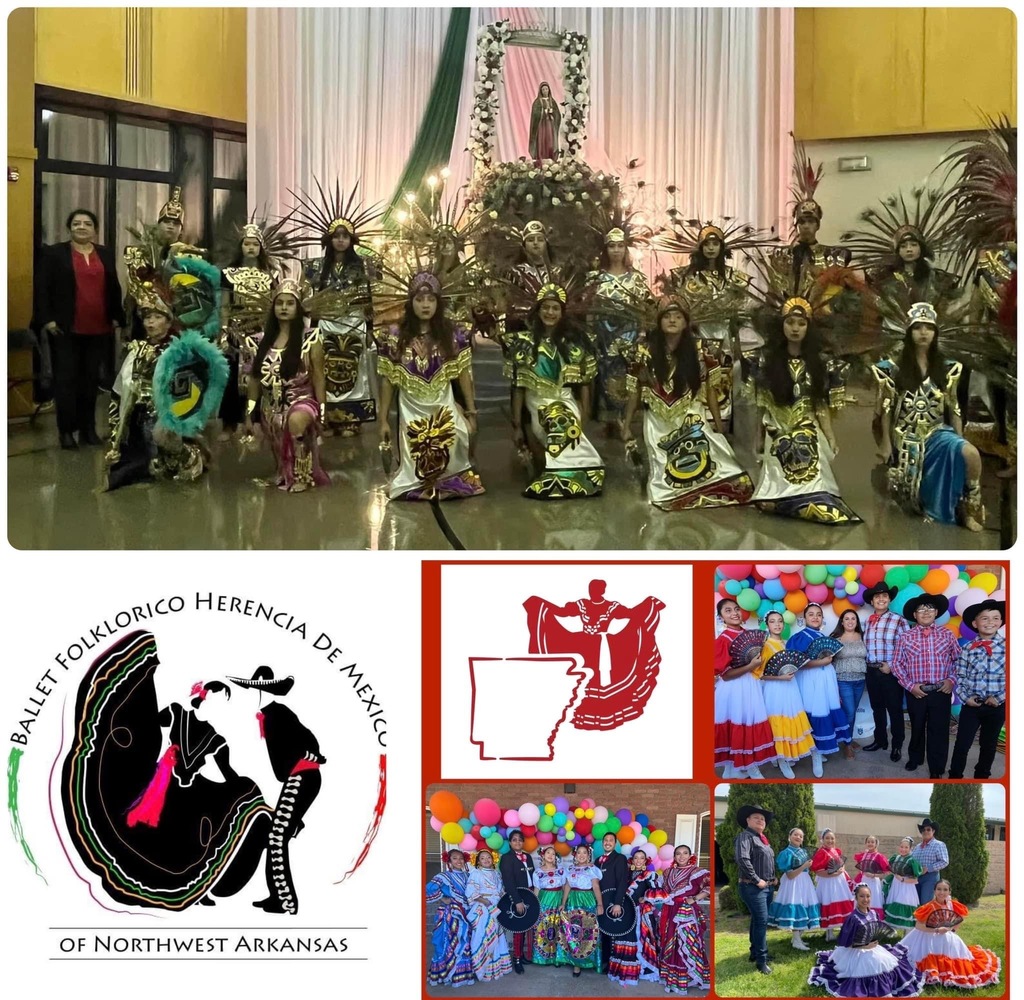 Important Notice: Due to Technical Complications, Sympoieses has been rescheduled for Thursday, May 25th.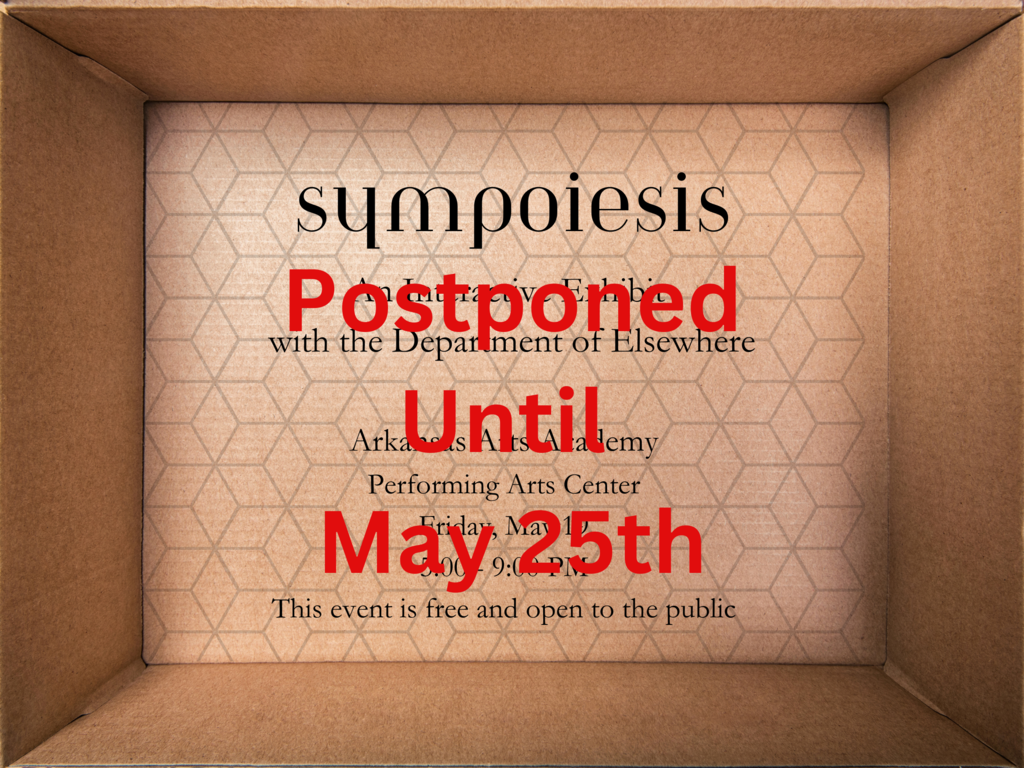 Congratulations to the @artsk12.org May Teachers of the Month. Elementary honors Ms. Charmaine Hookfin and High School honors Ms. Rebecca Brittain. We are so grateful these fantastic teachers are part of the AAA team.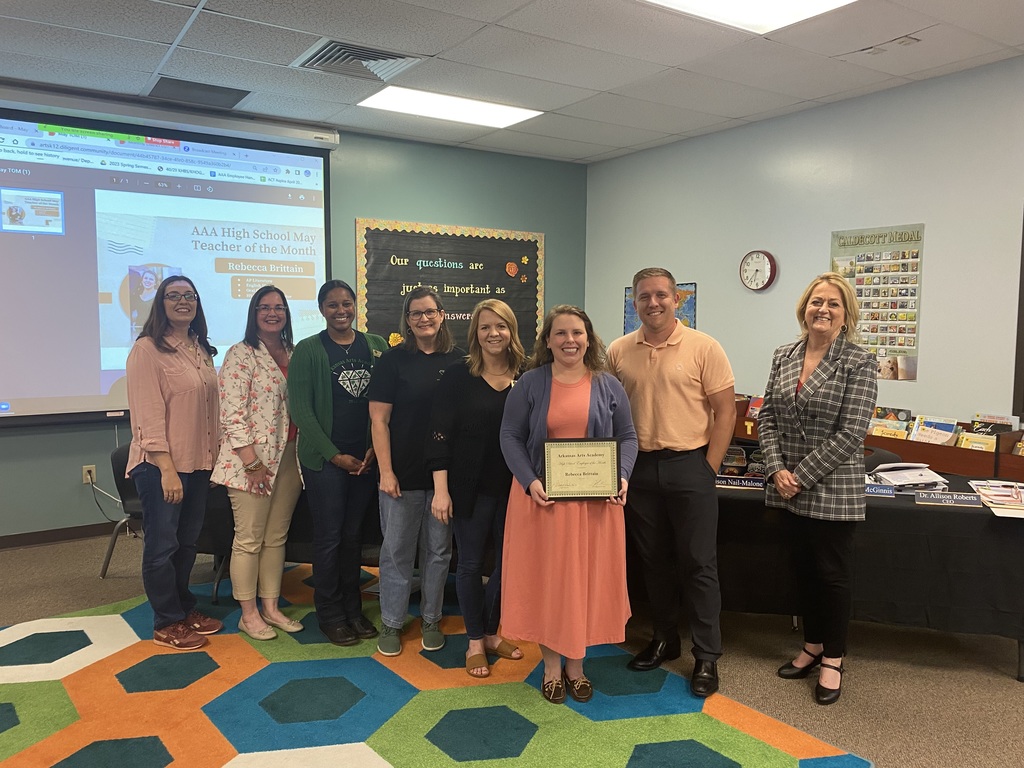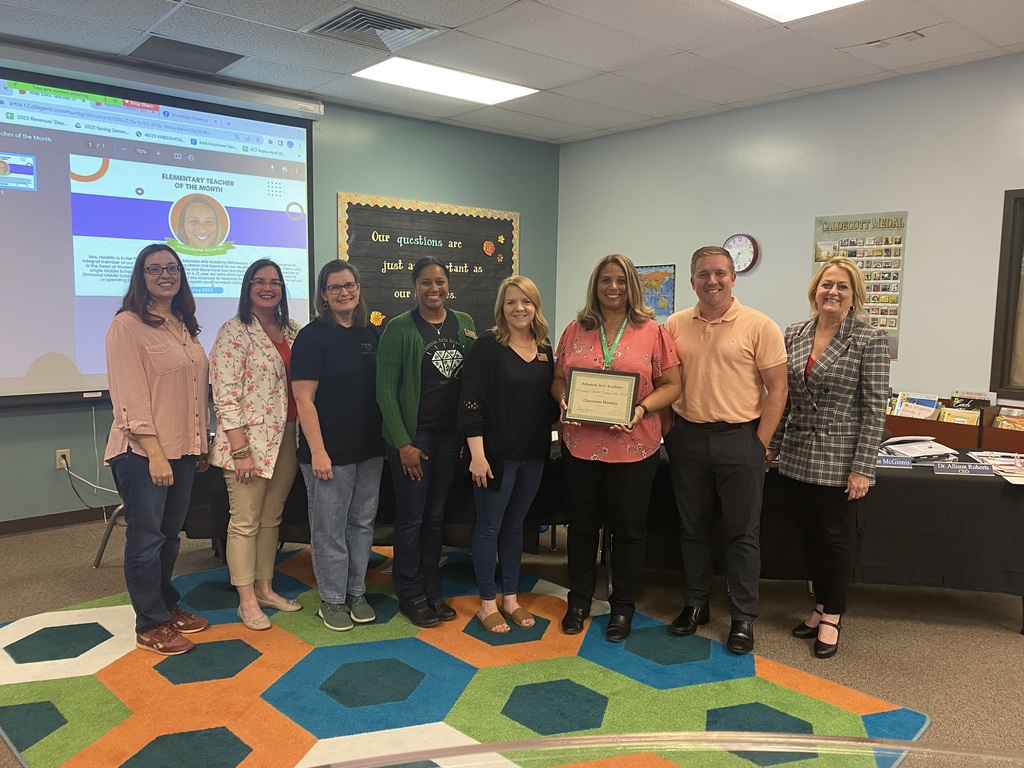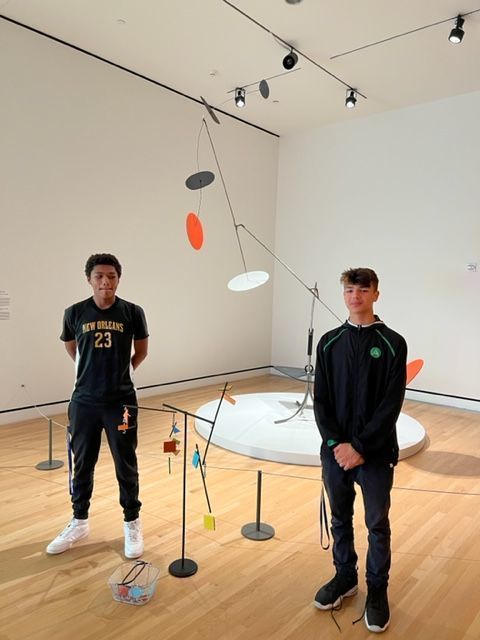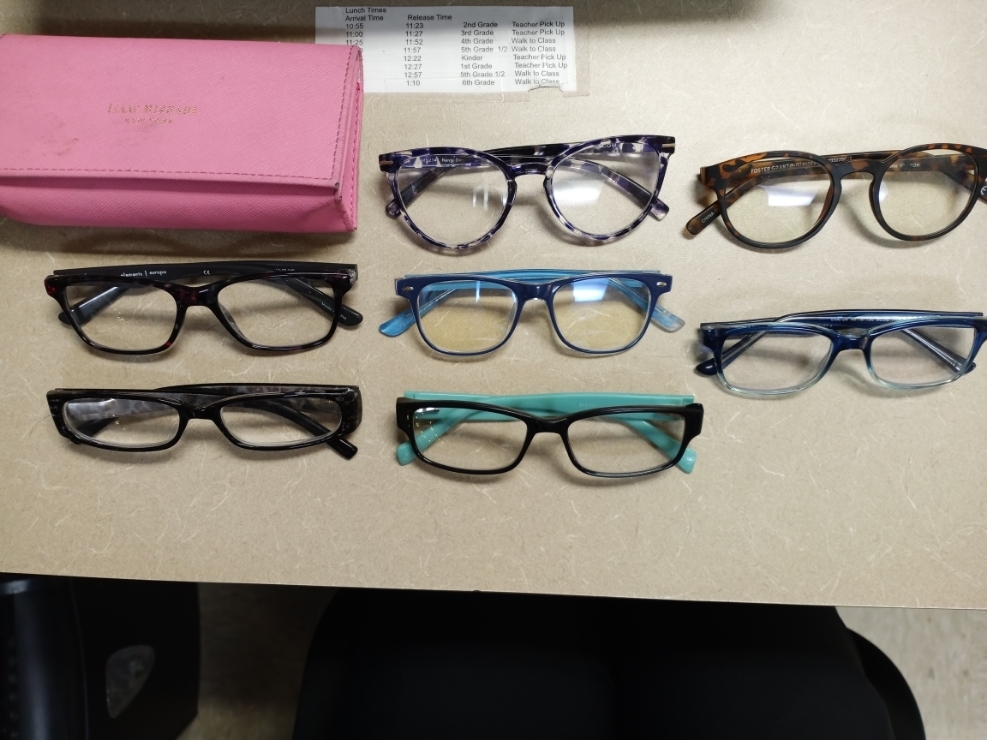 Come join us at the elementary campus for our art show! Enjoy art displays, dance, improv, and guitar! May 23rd at 4:30pm.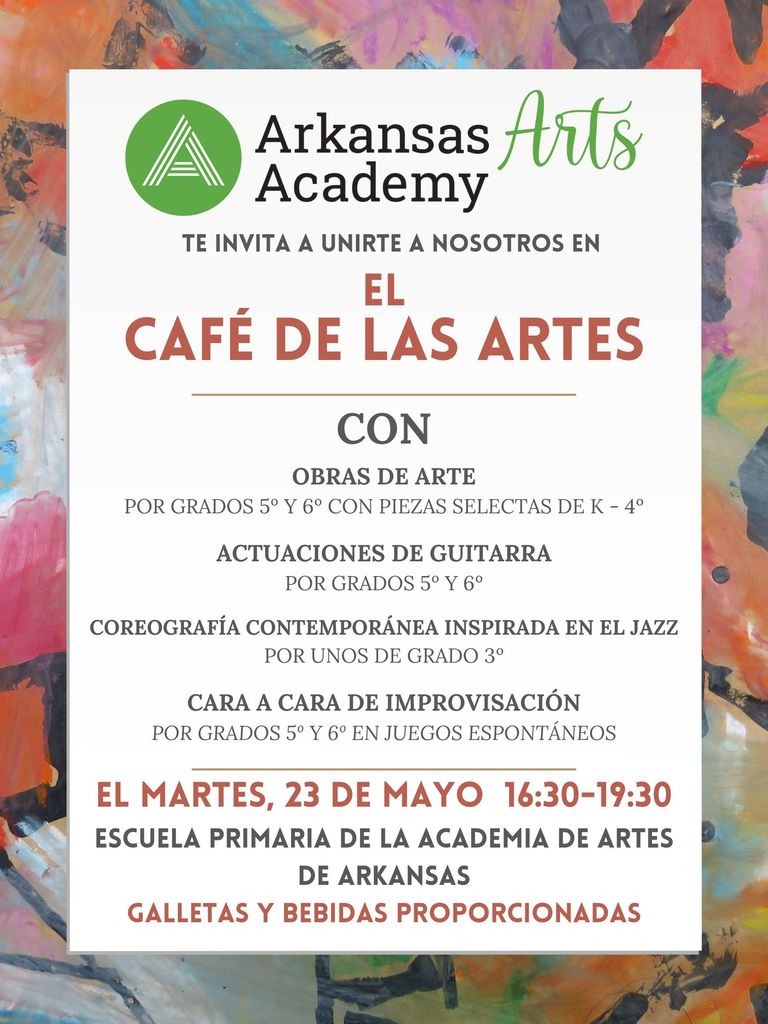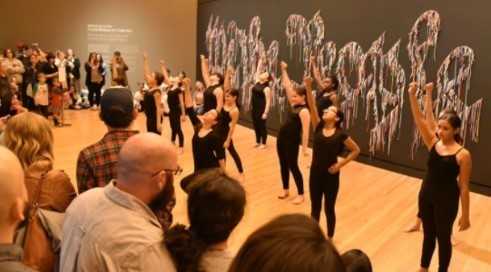 Congratulations to Mr. Beard and Five @artsk12.org students for their OUTSTANDING achievement in the Arkansas GIS Mapping Competition. Ten winning story maps were chosen state wide and two overall winners who move on to the national competition. Five of the ten winners are AAA students! Please congratulate: Ethyn Lilienberg and Keely Ruckle - Overall State Winner - "Natural Disasters in Arkansas"
https://arcg.is/1uuTWr
Kaci Anderson- Overall State Winner - "Smoking Adults in Arkansas"
https://arcg.is/1Py15v0
Alexander Verble- "Mountain Biking in Arkansas"
https://arcg.is/0nCH8T
Heather Hodge and Toby Smith - "Arkansas Train Wrecks"
https://arcg.is/0TvWee0
Olivia Stephens- "Tilly Willy Bridge" -
https://arcg.is/nCarP0
Kaci Anderson earned one of the top spots, and Ethyn Lilienberg and Keely Ruckle, (who worked in collaboratively) earned the other overall spot. Mr. Beard states "Their creativity, passion, and diligence is truly inspiring and a testament to the excellence that AAA strives to instill in our students". If their map is selected as a national winner, they will win a trip to San Diego, CA, for the annual ESRI GIS User Conference, which is attended by over 20,000 GIS professionals from around the world. Please join us in congratulating Mr. Beard and our talented students on this remarkable achievement. Let us all continue to foster a culture of excellence and innovation in our school. #arkansasartsacademy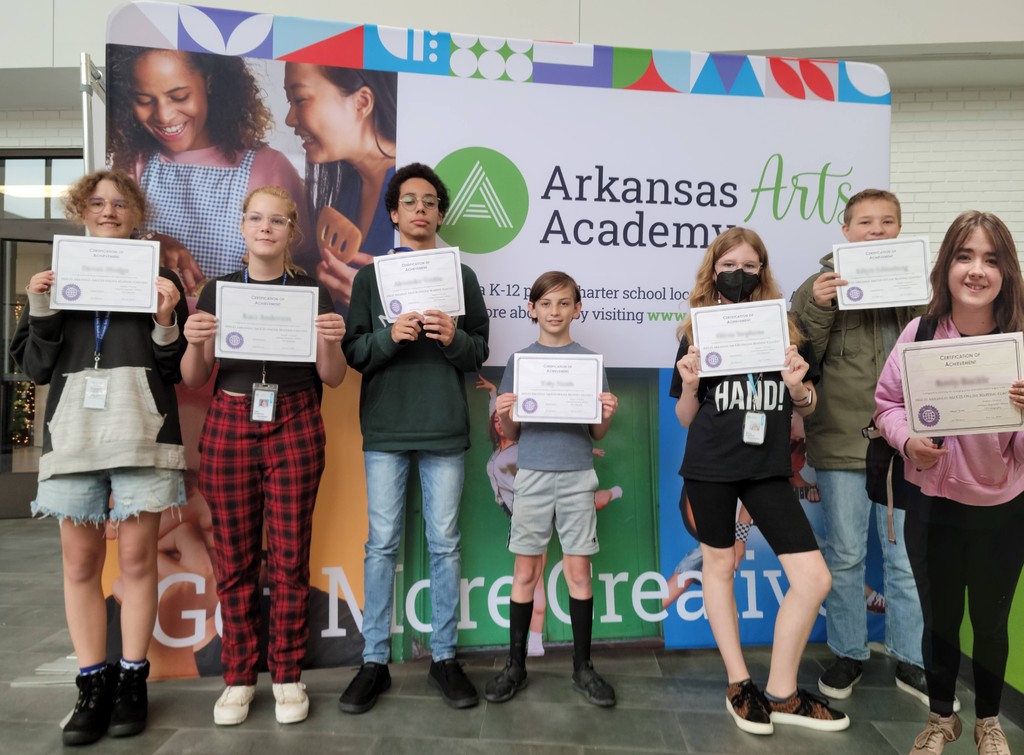 Don't miss "Fashion through the Decades" at the Arkansas Arts Academy Performing Arts Center at 506 West Poplar St. in Rogers on May 11, 2023, at 2 pm. This free event is open to the public and promises to be a delightful journey through the evolution of fashion. We encourage everyone come early to see the Art Show in the Commons!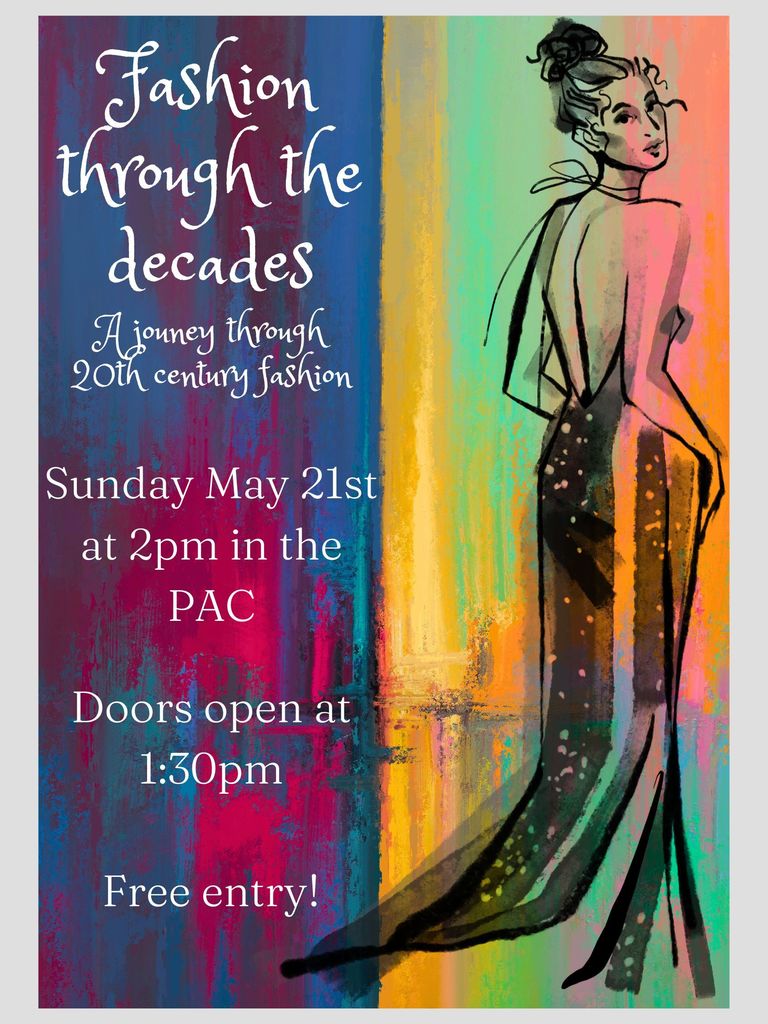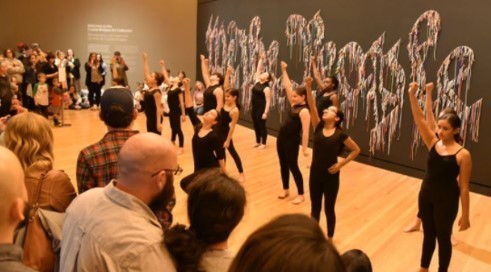 Come join us for the Arts Cafe!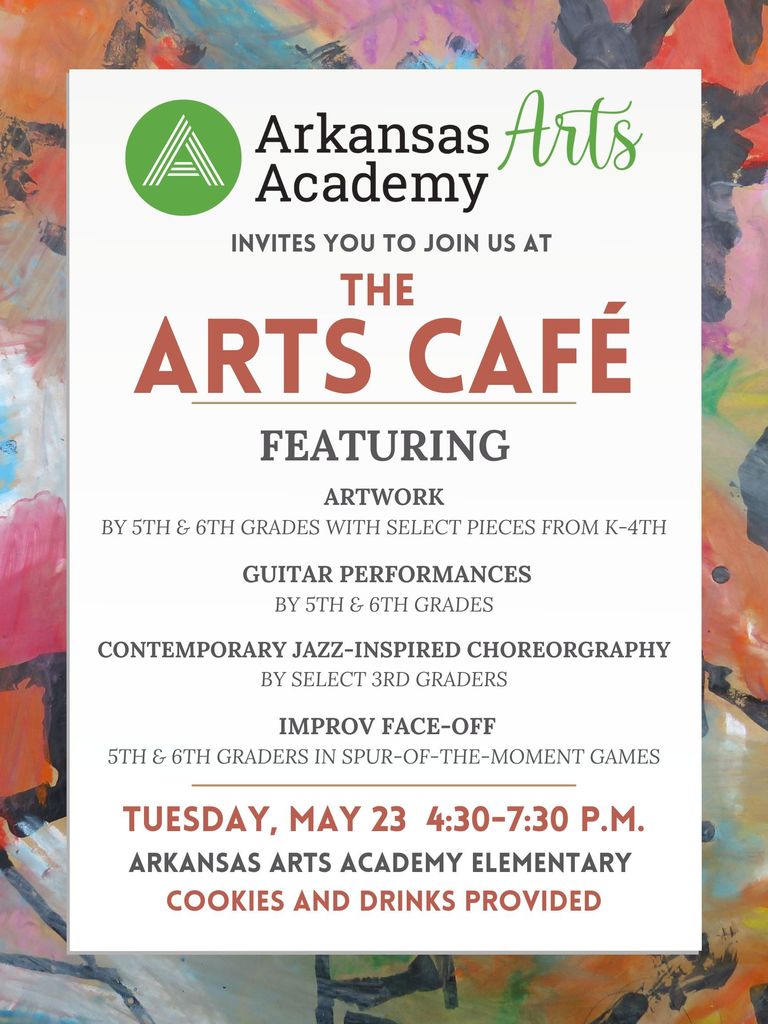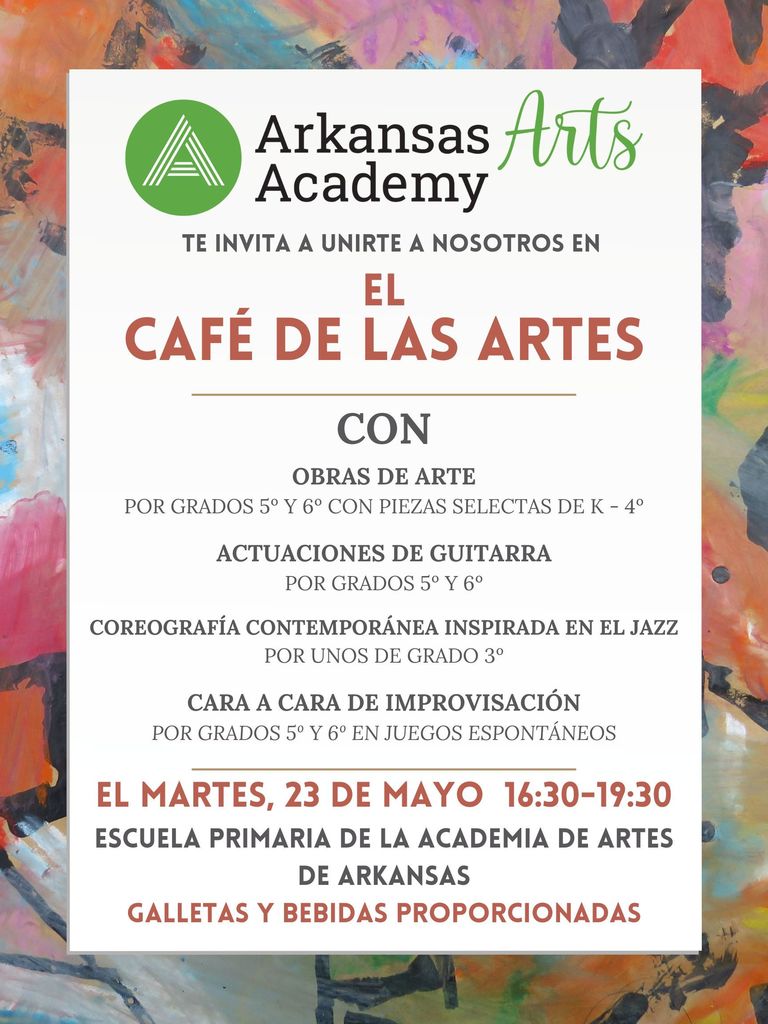 We invite you to join us for Sympoiesis, an exciting interactive event created by talented students from the Department of Elsewhere, our transdisciplinary art department. Don't miss out on this unique and dynamic experience! Sympoiesis will occur on May 19th in the Arkansas Arts Academy Performing Arts Center from 5:00 to 9:00 PM. This event is free and open to the public.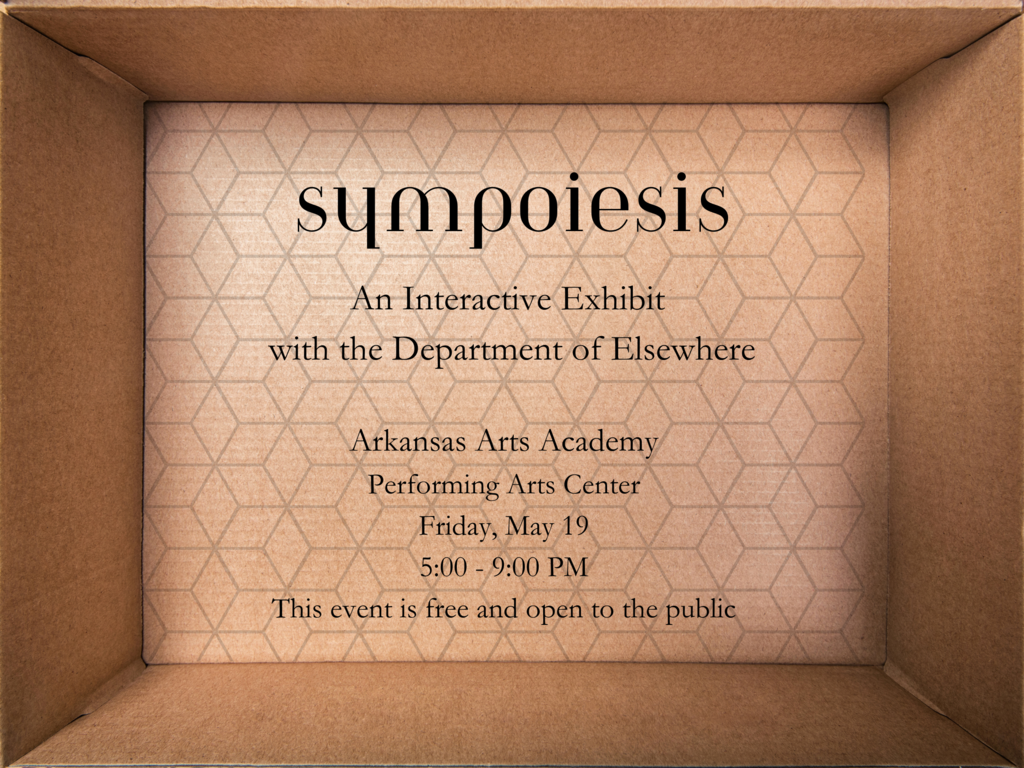 The 7-12 Visual Art Department is excited to show off the students' hard work at our annual Art Show! Please mark your calendars and come by the High School to view the amazing artwork on May 20th and 21st. Admission is free with light refreshments but a feast for your eyes! (see image for details) After the art show on Saturday, May 20th, you can also check out the Modern Music Concert at 7 pm, and on Sunday, May 21st, there will be a Jr/Sr Fashion Show at 2 pm.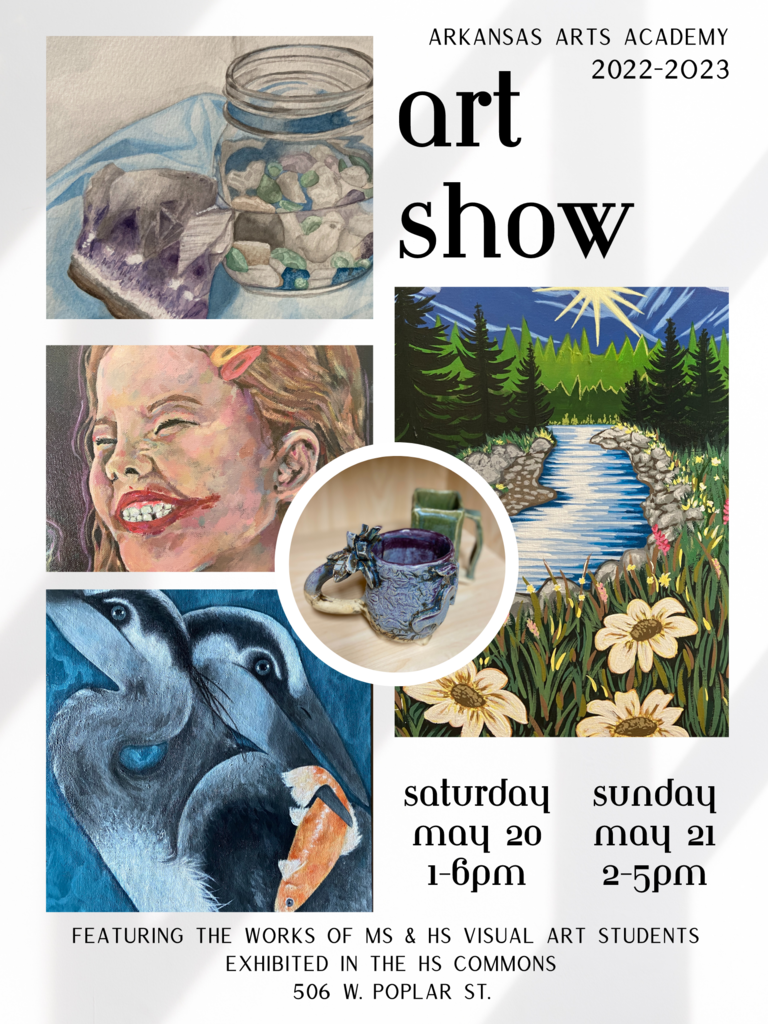 The Arkansas Arts Academy is hosting a dance performance on May 17th, directed by Rebecca Cannan. The concert will feature students from grades 7 to 12 enrolled in the school's dance program. The show will include ballet, tap, modern, and jazz performances, showcasing the dancers' diverse talents. The concert will be held at the Performing Arts Center, located at 506 West Poplar. Tickets for the event are priced at $3 for students and $5 for adults. Purchasing tickets in advance through the AAA Eventbrite Page is recommended to avoid waiting in lines at the door. Don't miss out on this exciting opportunity to witness the incredible talents of these young performers!
https://www.eventbrite.com/e/new-beginnings-dance-concert-tickets-633485160167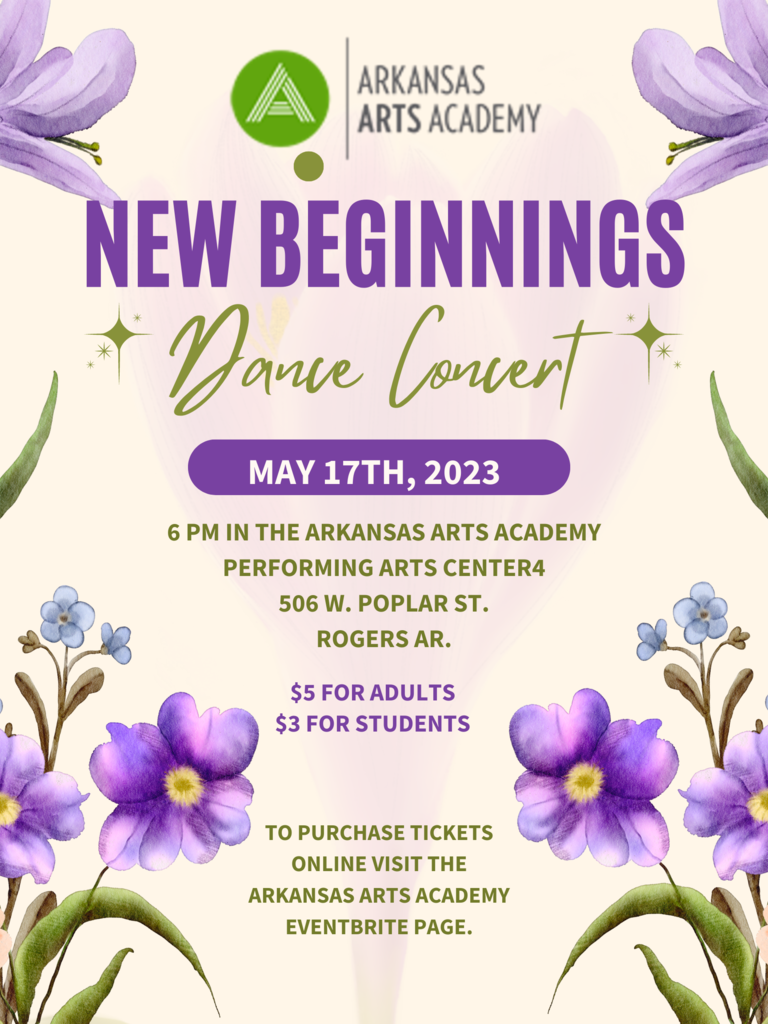 Attention all guitar enthusiasts! Don't miss out on an amazing concert under the direction of Max Sallings on May 10th at 6 pm. Join us at the Arkansas Arts Academy Performing Arts Center for a night of music.