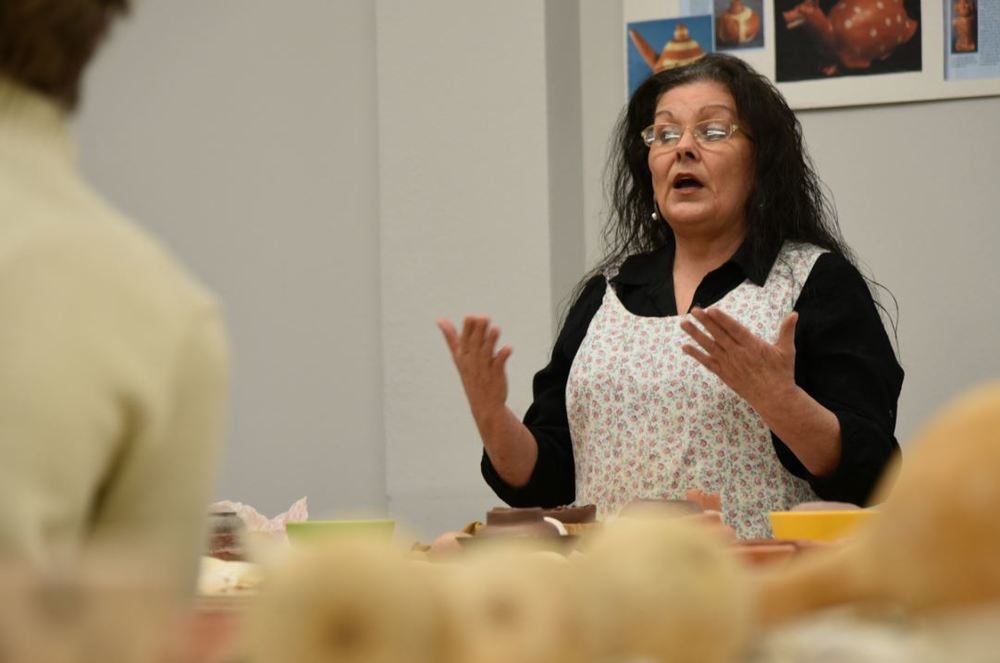 Quapaw Artist Offers Cereamic Workshop for AAA Students
Aaron Jones
Friday, March 01, 2019
Through AAA's partnership with the Museum of Native American History (MONAH), middle school students enrolled in 3-D art and creative writing participated in a pottery workshop led by Quapaw artist, Betty Gaedtke. During the demonstration Gaedtke shared information about the methodology, traditional forms and designs of Quapaw pottery and its significance to the history within the tribe. Students then received instruction on how to create a vessel using traditional techniques and tools. The class gained a new understanding, respect, and awareness of cultural heritage of the Quapaw Nation through the hands-on experience.
Gaedtke's visit was part of MONAH's new Creative Visions program, a monthly series that invites Native artists to lead workshops on contemporary and traditional forms of Indigenous American Art. Gaedtke is the first artist to lead the series.
Gaedtke or Te-mi-zhi-ka (little buffalo woman) is an enrolled member of the Quapaw Tribe of Oklahoma and part of the Buffalo clan. Since 2012, Gaedtke has been creating pottery in traditional methods with Quapaw styles and decorations. Visit www.monah.us to learn more about Betty Gaedtke and Creative Visions.