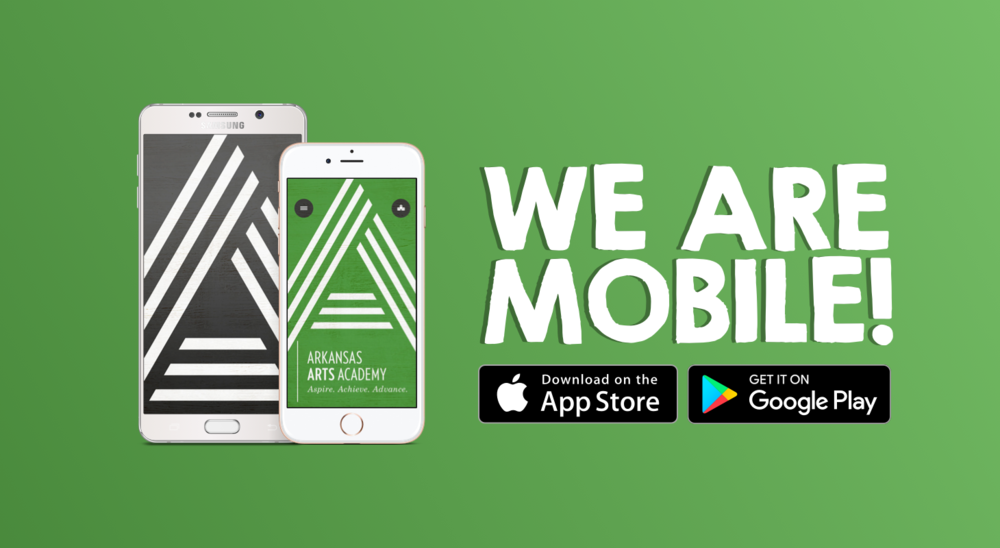 Get our new mobile app!
John Hines
Friday, June 29, 2018
Our website has a new look and we are launching our new mobile app. Just open your app store and search for "Arkansas Arts Academy". The app is free and it is a great way to stay up to date with the latest information about the school.