The fourth grade class continued their My School My Museum program today at Crystal Bridges Museum of American Art. Science and math were the disciplines of focus for this excursion with topics of chemical changes and erosion as well as adding and subtracting fractions.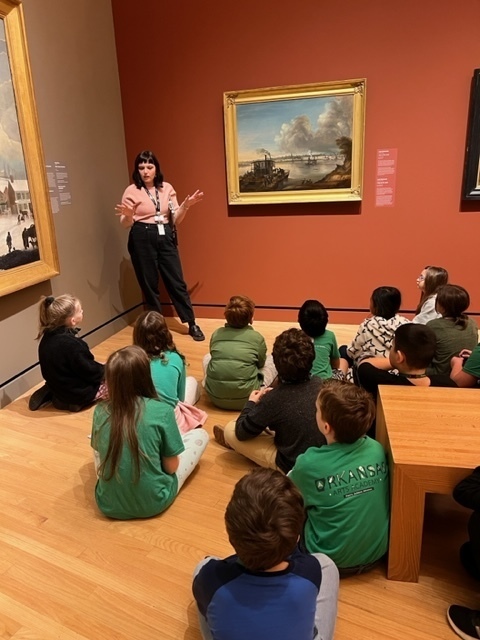 The Museum educators led the students throughout the galleries focusing on four works of art, each highlighting the mathematic and scientific concepts.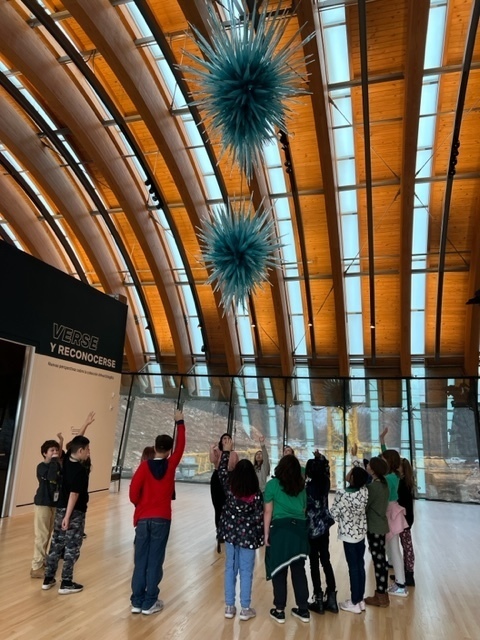 The program concludes with an Arts Integration project. Students used fractions to create art inspired by the works they encountered in the galleries. Students divided their composition into eighths, then embellished specific fractions (1/8, 1/4, 1/2) from instructions to create a whole composition reflecting abstract fractions of line, color and pattern.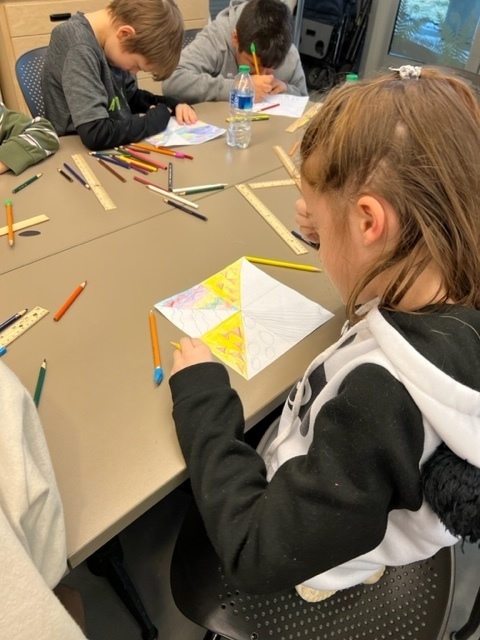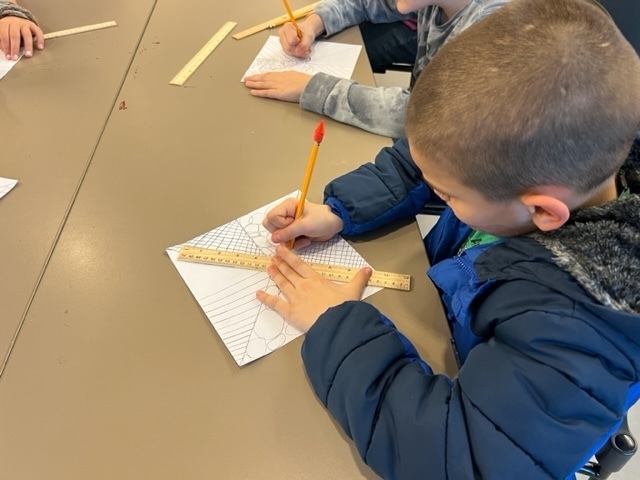 To learn more about Crystal Bridges visit https://crystalbridges.org/