Thank you to ALL who participated and contributed to our bi-annual family event AAA Night @ the Museum last night! We had a wonderfully successful evening at Crystal Bridges. Parents and the public enjoyed conversations facilitated by our students revealing connections between core academic subjects and works of art in the Museum's collection. If you missed the event here is a recap of what took place:
Mr. AJ Harris' students opened the event with a powerful connection! Students shared how the structure of Harris' class is modeled from our country's democratic republic system. From the President to a Secretary of Energy, every student has a crucial position. Crowds were amazed to see students share how they, not only see the success of this structure in the classroom, but make historical and civics connections. All of this presented in front of Nari Ward's incredible work WE THE PEOPLE!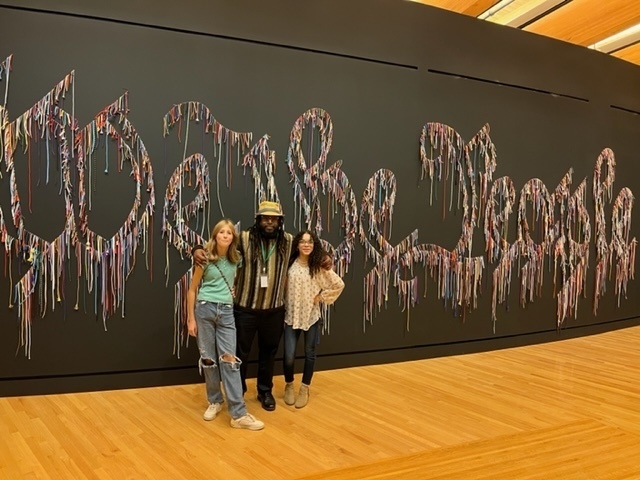 Ms. Rozanne and Mrs. Adams represented the elementary school with fourth grade students who shared their new knowledge and experience from the My School My Museum program with Crystal Bridges Museum.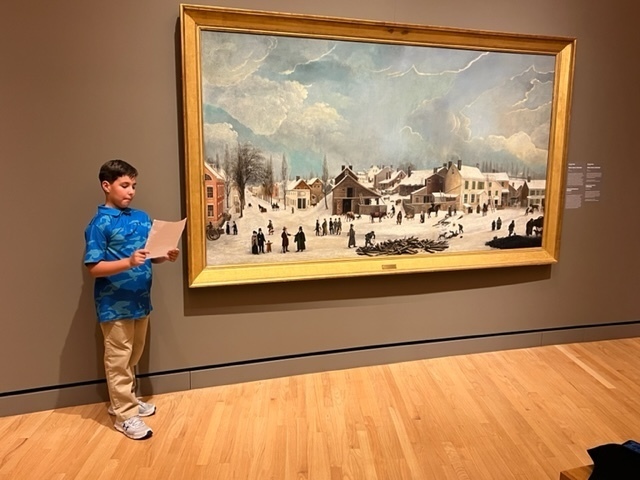 Mrs. Heidi Methvin's Fashion Design students showcased their knowledge by sharing information about the fashion industry in front of Ralph Lauren's 2021 Met Gala dress he designed for Jennifer Lopez.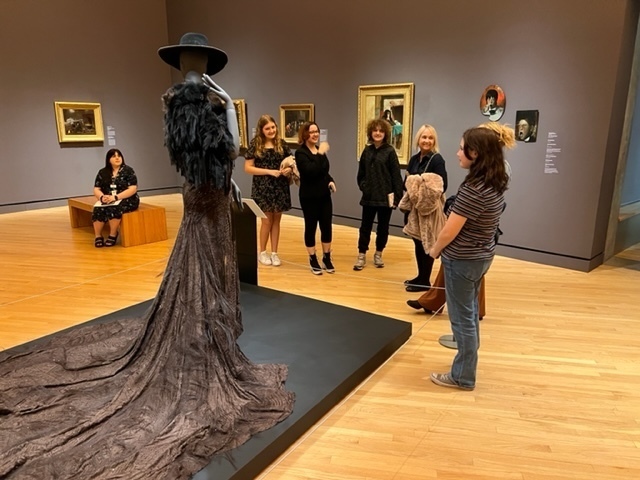 Ms. Anne Wenzel's creative writing students engaged their audience by introducing the monumental sculptural work Unraveling by Ursula von Rydingsvard and offered their insights to the artists influences as well as her impact on other artists.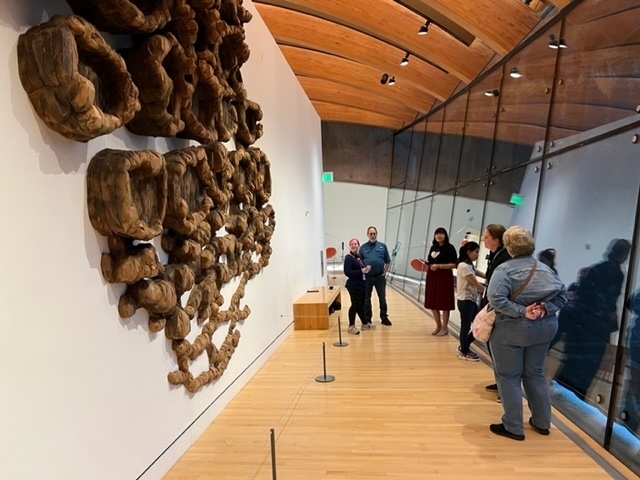 Mrs. Patricia Moreira's middle school science students revealed how works of art such as Alexander Calder's Trois su on rouge are not just creative expressions but intentionally engineered of nature.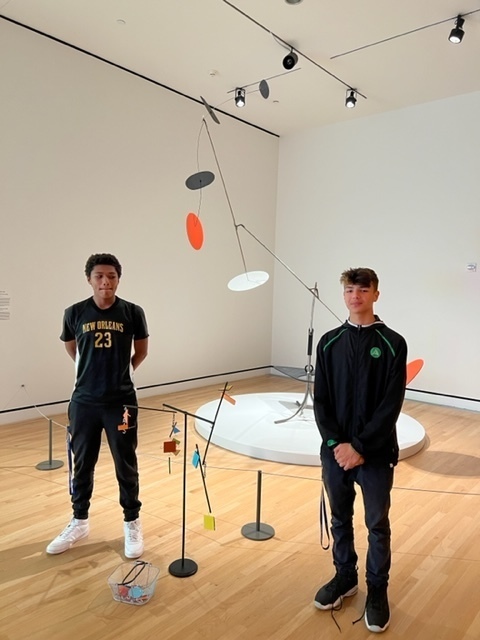 Thank you to our amazing teachers, students, parents and administrators and Museum educators that made this event possible! We look forward to the spring event which will be held on April 13th, 2023.