in preperation for National Culture week to be celebrated next month, Arkansas Arts Academy provided a Latin Music History Clinic for high school dance, orchestra, world history and percussion classes. Garret Jones, AAA High School orchestra teacher, led this initiative by inviting two of his esteemed colleagues: Fernando Valencia and Al "Papa Rap" Lopez to share their culture and musical expertise with our students.
Fernando Valencia, is a percussion professors at the University of Arkansas as well as the head percussionist for SONA (Symphony of Northwest Arkansas). Originally from Bogotá, Columbia Valencia has worked for several Broadway productions including the Lion King.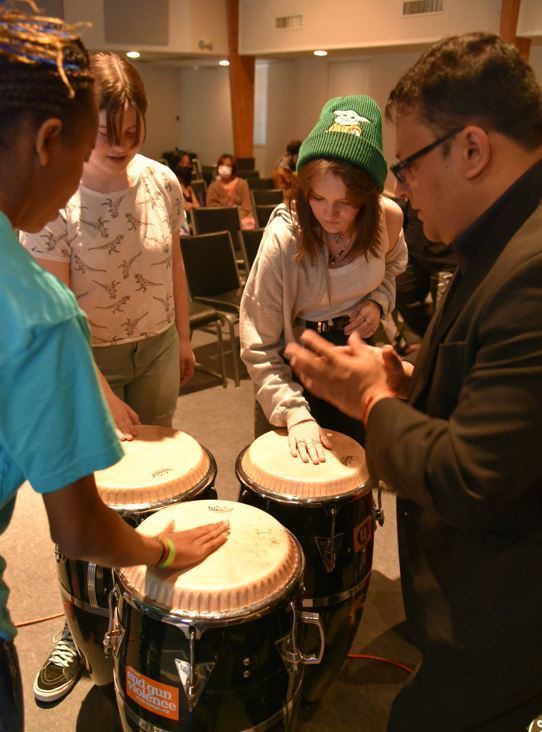 Al "Papa Rap" Lopez is a local Latino celebrity in NW Arkansas. A charismatic performer, musician, writer, and inspirational speaker, he was born in Puerto Rico and raised in New York City. Highly sought for his musical education talents as a teaching artist and his positive message for young people.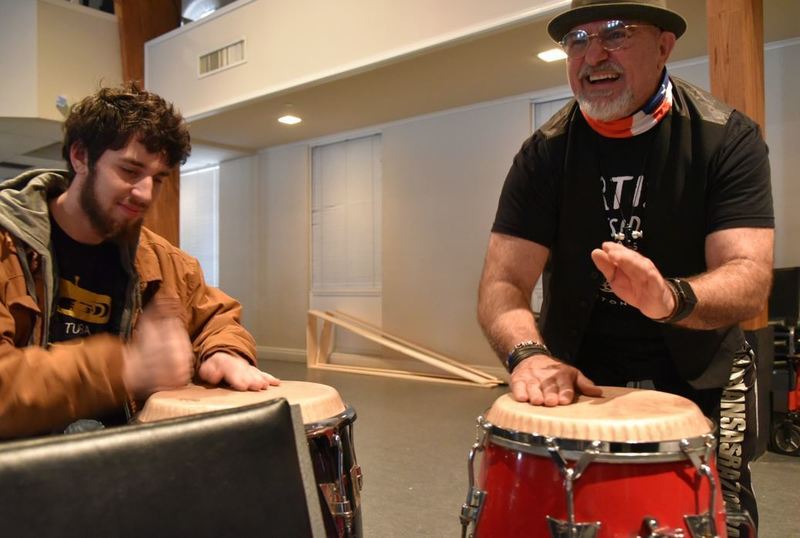 The duo opened the clinic with historical connections from their respective origins, Columbia and Puerto Rico, to provide students with an understanding of the cultural contributions to Latin music. Centuries of different groups and ethnicities that have blended rhythms, instrumentation, dance, and vocals to produce one of the most culturally diverse and rich music forms.
The clinic quickly emerged into an immersive Latin experience when Valencia, Garret and Papa Rap engaged students with performances of songs, demonstrations of Latin instruments, and the instruction of Salsa and Merengue dancing. Students eagerly joined in the live performances, keeping with the Caribbean beats and playing soulful, Latin rhythms on instruments provided. Call and response singing and lively dancing created a "carnival of learning" through Latin music!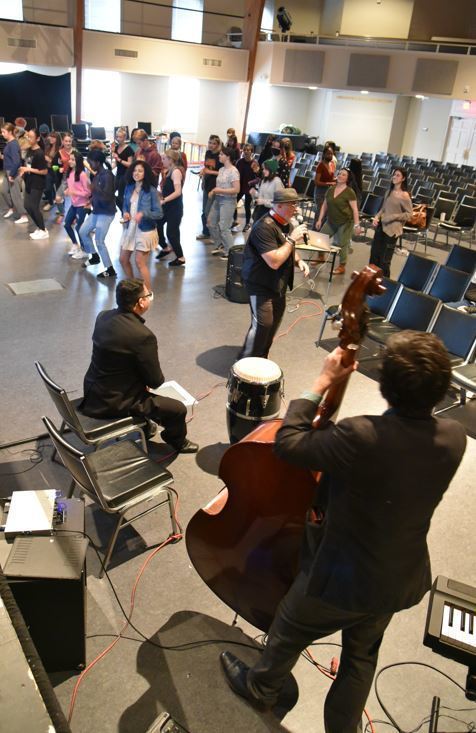 Thank you Mr. Garret Jones for organizing this extraordinary opportunity for our students. And THANK YOU to Fernando Valencia and Papa Rap for sharing your ancestry, talents and passion for music and education!