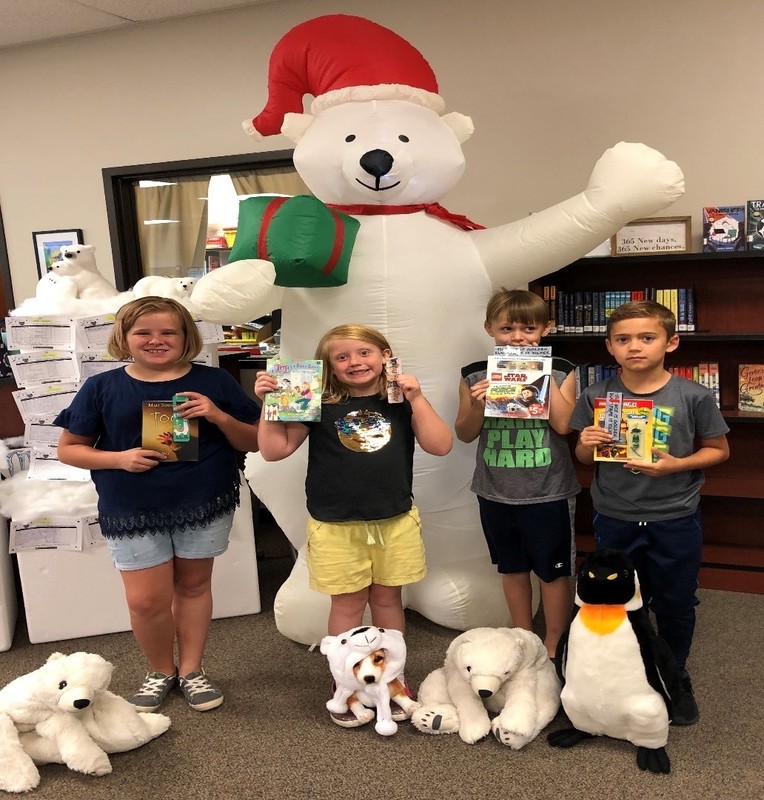 IGLOOS, PENGUINS, AND POLAR BEARS, OH MY!!
At the book fair, we love having guessing games. There was a three-way tie for "Guess How Many Ice Cubes" and a winner for "Guess How Many Penguins." Students won a free book and bookmark of their choice.
Congratulations everyone on great estimating skills!