Дякую (THANK YOU!)
To all who attended, contributed and supported our spectacular event NWA 4 UKRAINE: An Evening of Peace. Love. Support. this past weekend! Arkansas Arts Academy and Hugs From Friends partnered and organized a community event to bring awareness about the current conflict in Ukraine and showcase organizations providing humanitarian aid.
Over 400 people attended the event to honor and stand in solidarity with Ukraine during this difficult time. Community organizations Hugs From Friends, savED, Canopy NWA, Crystal Bridges Museum of American Art, University of Arkansas Graduate School and International Education, Girl Scout Troop 5297, Bentonville Public Library, and Ukrainians of Northwest Arkansas activated our high school commons to participate in the event and share their support.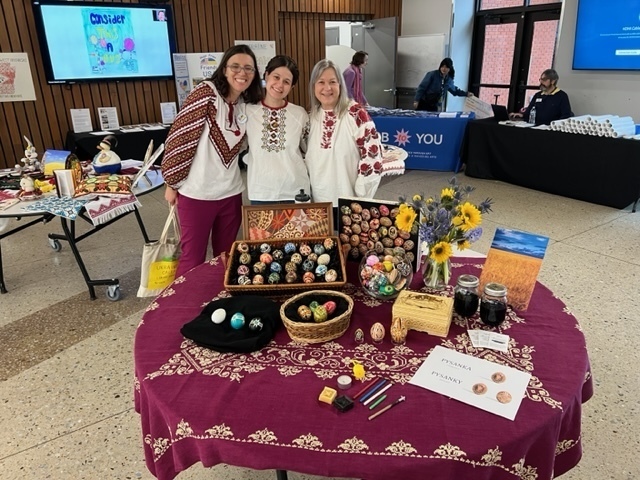 Thanks to Irina Dasyuk, Project Manager of savED and AAA music teachers Max and Patrick Sailings, citizens and students in Ukraine were able to watch the event live via the internet. International singer Yuliia Tymochko, Fayetteville International Folk Dancers, nationally recognized artist Kate Nessler, and "Living Treasure of Arkansas" Lorrie Popow all contributed to the celebration and were joined by AAA students. Our high school choir sang, guitar and dance performed, culinary students prepared Ukrainian inspired cuisine and students from both the elementary and high school produced visual works of art to show support for Ukraine.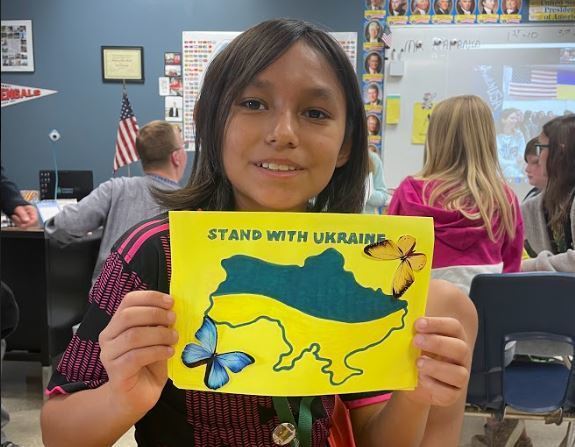 Over $1200 was raised at the silent auction; Hugs From Friends and savED will be use the funds to purchase school supplies and generators for schools in Chernihiv, Ukraine affected by the war. To learn how to contribute please visit Hugs From Friends or savED.
Дякую