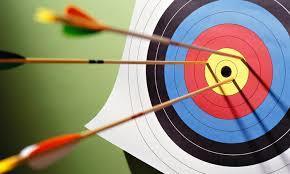 Diamond Archery Makes History
David Skelton
Tuesday, March 09, 2021
The Arkansas Arts Academy Archery team has made school history this year! First, all three teams (4th-5th, 6th-8th, and 9th-12th) qualified for the state championships with impressive showings at Regionals. The 4th-5th and 6th-8th grade team won bronze medals at Regionals. The 9th-12th grade team won gold medals which is the third year in a row!
At State, the 4th-5th grade team scored 2377 and finished 16th overall in the state. The 6th-8th grade team scored a school record 2994 and also finished 16th overall. Finally, the 9th-12th grade scored 3088 and finished 19th overall in the state.
We are honored to have five archers who have qualified for National competition in May due to their rankings in the state of Arkansas:
Lilianna Green- finished 2nd in 4th-5th Grade Girls division. She becomes the 2nd AAA student ever to finish in the top and receive a trophy.
Aaron Everhart- 9th in 4th-5th Grade Boys Division
Quinn Birdsong- tied for 10th in the 4th-5th Grade Boys Division
Vlad Thompson- 7th place in the 6th-8th Grade Boys Division
Logan Fogg- tied for 10th in the 6th-8th Grade Boys Division