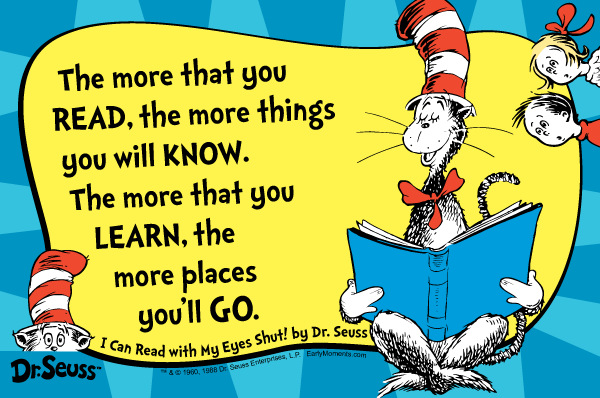 The more that you READ, the more things you will KNOW!!!
Tricia Burns
Wednesday, March 03, 2021
March 2nd, 2021 we celebrated Read Across America in honor of Dr. Seuss' birthday! During the day we had some special guest readers come read to our students. Thank you, Mr. Burrows, Mrs. Wright, Mrs. Carpenter and Nurse Katie!!! And thank you to all the teachers and students who enjoyed reading yesterday!!!