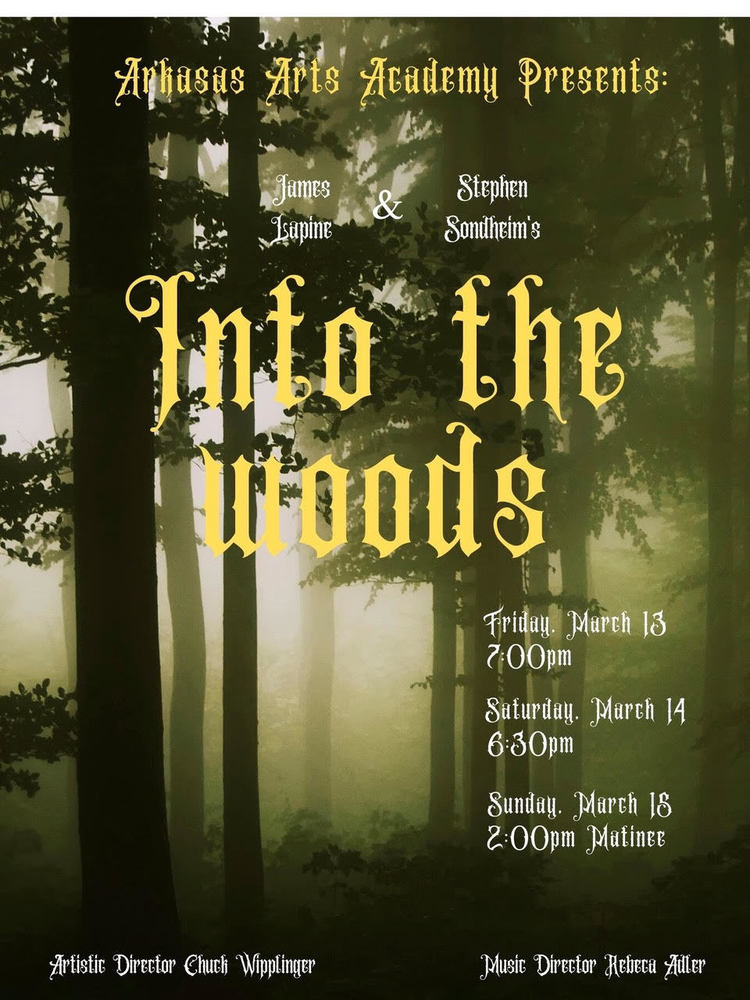 AAA HS Theater presents "Into the Woods"
Victor Craig
Tuesday, March 10, 2020
"I wish!" Each member of this cast of fairytale characters has their wish, and each wish comes with a set of consequences! Come with us "Into The Woods" as well-known fairytales take an interesting turn. $10 tickets available at the door.
Friday, March 13th @ 7pm
Saturday, March 14th @ 6:30pm
Sunday, March 15th @ 2pm


#ArkansasArtsAcademyTheatre #ArtsEducation #IntoTheWoods #AAAIntoTheWoods #Sondheim #HighSchoolTheatre#MusicalTheatre