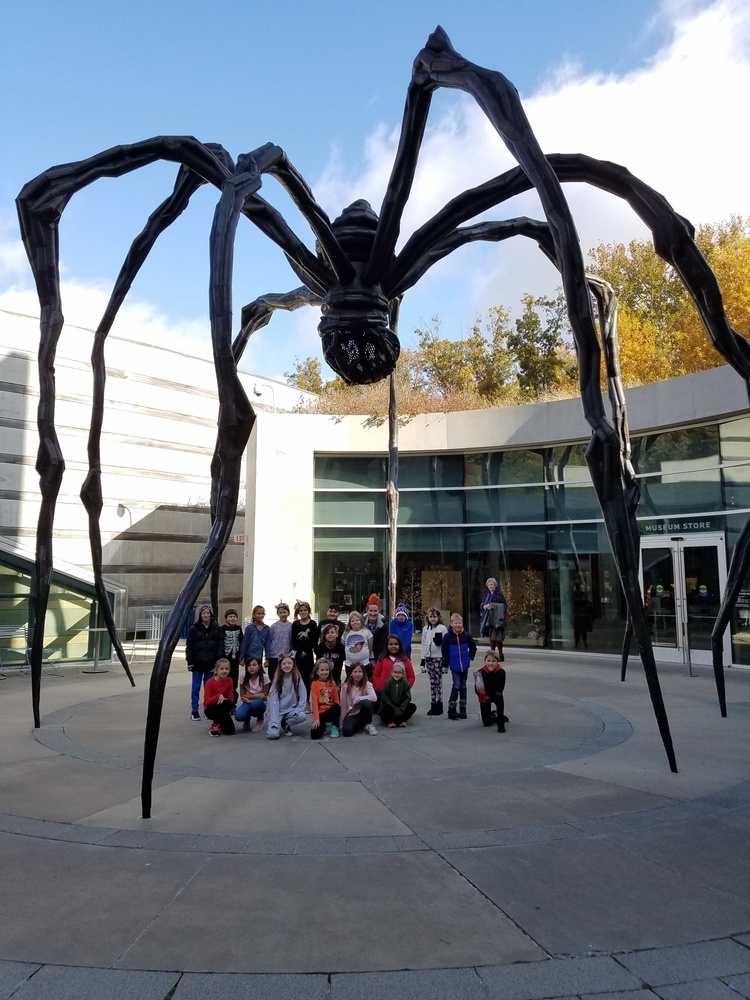 Getting to Know Character! Oh, and Happy Halloween!
Alyssa Wilson
Friday, November 01, 2019
On Wednesday and Thursday of this week, our third grade held class at Crystal Bridges! The students discovered characters in fabulous folk tales as well as AMAZING artworks. As readers and viewers, students got to know these unique characters (some human, some arachnid, and some animal) through identifying their traits, specifically personality and physical traits. But that is only a taste of a fantastic day -- check out the rest by clicking HERE and taking a look at our website!
This trip is part of the My School, My Museum program. My School, My Museum is an expansion of the existing partnership between Arkansas Arts Academy and Crystal Bridges Museum of American Arts. Click HERE to learn all about this exciting new program that will continue each month for our 3rd and 4th grade students.