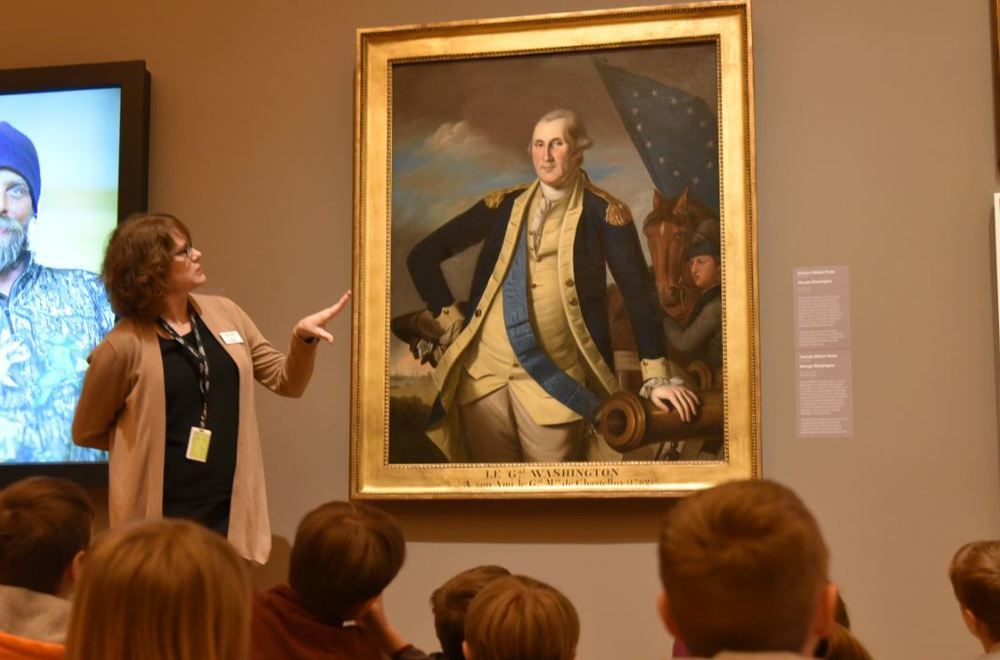 My School, My Museum 3rd Grade: American Iconography
Aaron Jones
Thursday, February 27, 2020
This week the third grade class visited Crystal Bridges Museum of American Art as part of the My School, My Museum program. A partnership with Crystal Bridges the My School, My Museum program allows classroom teachers and the Arts Integration director to collaborate with Museum Educators to develop experiential visits with hands-on learning that have direct connections to the current lessons being taught.
The theme for this month's visit was American Iconography. In social studies class students
are learning about American presidents and American symbols. What would be more appropriate for the students to explore than the two famous paintings of George Washington at the Museum?
Students began the morning by learning about early American symbols and how artists used these to help tell stories within paintings. The class then visited the galleries to see two uniquely, different works of art painted by two different artists, but whose subject matter was the exact same- George Washington.
Applying the lessons they learned, both in class and at the Museum, the students were able to recognize specific objects in each painting that had symbolic meaning. By deciphering the meaning of each object students gained a deeper historical understanding of the painting as well as a greater appreciation for the artists that produced these early American portraits.