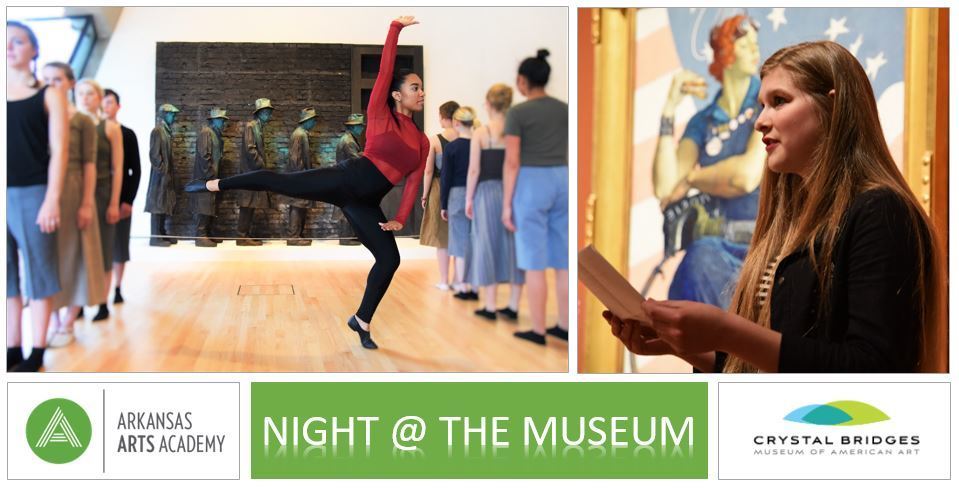 Night @ the Museum is Two Weeks Away!
Alyssa Wilson
Friday, March 15, 2019
We are now just two weeks out, so make sure to SAVE THE DATE for the AAA Night @ the Museum district wide event!
Thursday, March 28th | 6:00 p.m. – 8:00 p.m.
We have AMAZING performances planned for the evening that connect to the museum's art collection and showcase the talents of our students! Look for more information and a map of performances after we return from Spring Break.
AAA Night @ the Museum celebrates our partnership with Crystal Bridges Museum of American Art! AAA students, from elementary to high school, will provide a range of thought-provoking, memorable, awe-inspiring, delightful (I could go on… J) performances throughout the museum galleries that families and friends are encouraged to drop in to see and connect with.
You don't want to miss this special experience with our students at Crystal Bridges Museum of American Art!
A special thank you to the parents for your support. We look forward to seeing you there!
ASPIRE. ACHIEVE. ADVANCE!