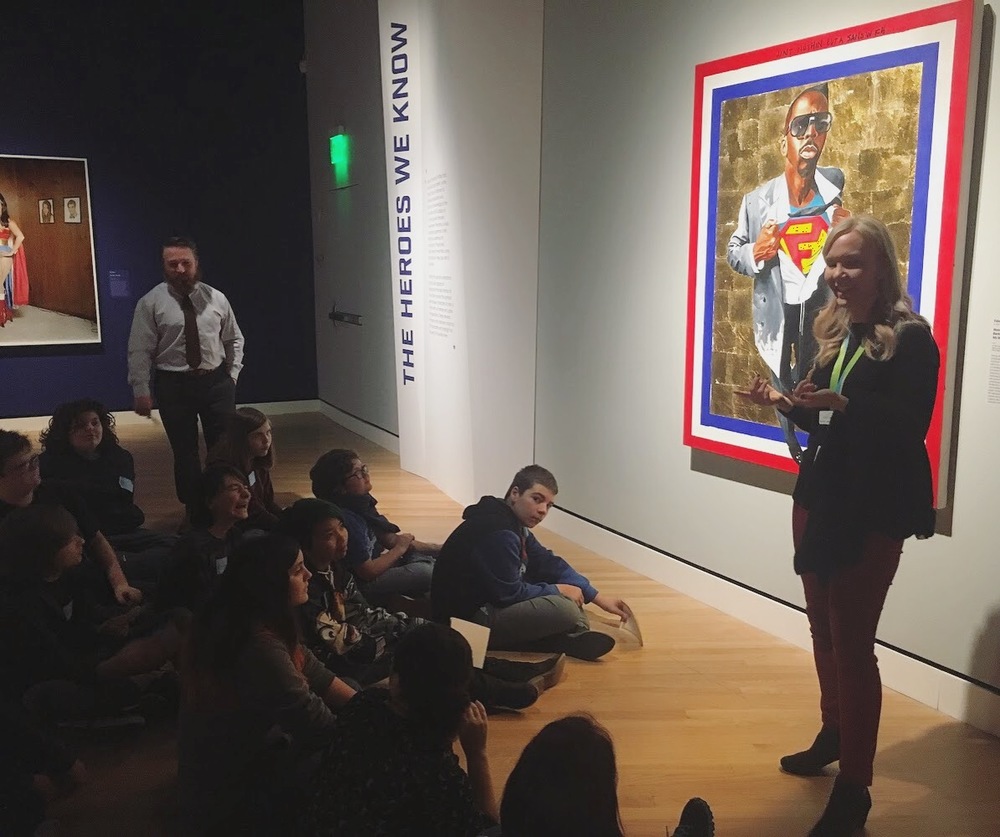 A SUPER visit to Men of Steel, Women of Wonder!
Alyssa Wilson
Friday, March 08, 2019
What does it mean to be Superman or Wonder Woman? What makes a person a superhero?
These are questions that students discussed as they explored works of art by artists grappling with similar ideas and concepts.
Arkansas Art Academy's 3rd grade team attended the exhibition on Wednesday, February 27 expanding on their studies of symbols in class. They discussed what it means to be a superhero and the symbols that we associate with these heroes including the every day as well as the supernatural. To add to the fun, each student created a unique superhero mask that they proudly wore to the museum to show their superhero spirit!
Half of the 7th grade team visited on Thursday, March 7 and the remainder on Friday, March 8. This team also connected the exhibition to their coursework learning about the history behind these super natural characters in class and created their own superheroes. They captured their superhero creations using a tool called mind mapping. This is a type of diagram that is used to visually organize information.
Both teams plan to continue the discussion in the classroom with arts integration projects, writing activities and more! What a super experience for all!