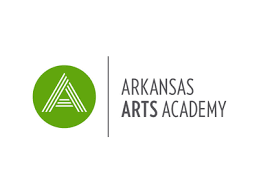 Academy Announcements
Matt Young
Wednesday, March 06, 2019
Academy Announcements
March 5, 2019
Plan Your Dinner for Thursday Night!
Make sure you are scheduled to have dinner at the Subway on Pleasant Grove in Rogers from 5-7 PM. Teachers will be trying their hand at being a sandwich artist. 50% of all sales comes back to our PTA so invite all of your friends!
The Smencils are Coming
Start saving your dollars now for the great ONSC Smencil Sale starting next Monday morning at 7:15 in the gym. Each Smencil costs $1.00. The sale will last until we run out so don't wait until Friday to get these fun writing tools.
Spaghetti Dinner Tickets Still Available
Have you bought your dinner tickets for this Friday nights? If you haven't, it is too late for the lasagna but we still have $5.00 spaghetti tickets available. The dinner runs from 5-7 PM before the sock hop. Go to https://tinyurl.com/AAAdinner2019 to get your tickets and once you click on the link for order, wait on email confirmation. The email confirmation will include instructions for payment—cash or check (payable to AAA). Thank you to Olive Garden, Tusk & Trotter, and Bocca for the donations! This fundraiser is to help our 4th Grade Space Camp trip.
We Need Volunteers for the Sock Hop
Please consider helping out at our annual Sock Hop event this Friday. We still have some opportunities for you to come be part of the fun. Sign up to help at the following link: https://www.signupgenius.com/g...
Tuna/Chicken Packet Results
Great job to all of the Arkansas Arts Academy families for a huge donation to help the Samaritan Center food drive! Our school donated 850 packets. The winning class with the most packets was Mrs. Willard.
Yearbook Orders are Due March 13
It is getting close to the deadline to order your yearbook! Make sure you order yours online at ybpay.lifetouch.com. The yearbook ID is 12290619.
How to Run for School Board
Arkansas Arts Academy has 7 Board Members. They meet each month of the year on the 2ndTuesday of the month. This year there are two Board Members up for reelection – Joe DeRouen and Alicia Knotts. The election will be held on Tuesday, April 30, 2019. If you decide to run, you must include which candidate to compete against. The function of the Arkansas Arts Academy Board of Education is to establish policies that guide the operation of the school in areas such as instruction, personnel, facilities, management and community relations. As a Board of Education member you effectively agree to attend regular monthly and special board meetings, to review the board packet in advance of meetings, and to keep informed about the issues on which you make decisions. Annual school board training is required. A Board of Education member cannot be an employee of Arkansas Arts Academy or have a personal financial interest in the school. A member must currently have a child attending Arkansas Arts Academy or a child that graduated from the school. Please apply by clicking on the link below and filling out the form. All applicants are due by April 2nd and following the April Board meeting on April 19th we will have a panel with all applicants.
https://core-docs.s3.amazonaws...
Summer Camps at the Amazeum
Amazeum Summer Camps specialize in curiosity! These unique week-long summer camps are the perfect place to unleash your child's curiosity to explore and make new discoveries. Visit the Amazeum website for information on all 12 STEAM-focused, hands-on camp experiences for your 5- to 14-year-old. Non-member registration opens on Wednesday, February 27.
Spring Break at the Amazeum
With Spring Break around the corner, you may already know if you'll be staying in town or not. In our Traveling Exhibit Gallery you can build your own city (or alien, historical, mythical world) in Papertopia: Where Imagination Takes Shape. Using cardboard, corrugate, craft paper, and other paper media, you can construct, deconstruct, and re-construct a world of your imagination. Papertopia will be under construction March 9 to April 1.
March
3/7/19—Subway Spirit Night 5:00-7:00pm
Teachers will be the sandwich artists!
50% of purchase will go back to PTA for school needs
Pleasant Grove location-by Chick-fil-a (2605 W Pleasant Grove Rd, Rogers
3/8/19—Spaghetti Dinner in the cafeteria 5-7 before the Sock Hop Dance
Once you click on the link for order, wait on email confirmation

The email confirmation will include instructions for payment—cash or check (payable to AAA) by Thursday 2/28/19

Thank you to Olive Garden, Tusk & Trotter, and Bocca for the donations!
3/8/19—Sock Hop! 6:00-8:00pm
Dress your kids up in 50's attire for school, then join in the fun for the dance! Parents are encouraged to come in costume and parents must attend with students.

3/9/19 American Academy of Ballet Performance Awards
3/11/19-3/15/19 ONSC Smencil Sale 7:15 in Gym
3/12/19 6th Graders Visit the 7-12 Campus
3/12/19 School Board Meeting @ 6:30 7-12 Library
3/13/19 Yearbook Orders Due
3/13/19 3rd Grade Museum Field Trip
3/14/19 Arts on the Brick and 7-12 Campus Community Open House 6:30-8 PM
Benton/Gibbons to Community Creative Center
Pi Day
3/15/19 Spring Picture Day- Individuals and Class with Lifetouch
Many/Rozanna to Community Creative Center
3/18/19-3/22/19 Spring Break
3/26/19 6th Grade Parent/Student Meeting at 7-12 Campus @ 6 PM
3/28/19 Crystal Bridges Night at the Museum 6-8 PM
3/29/19 Rise and Shine for K-6 in gym @ 8 AM

April


4/2/19-4/3/19 K-2 MAPS Testing
4/2/19 School Board Applications Due
4/5/19 PTA Meeting @ 8:15 AM
4/9/19 School Board Meeting @ 6:30 7-12 Campus
4/10/19 K-6 Spirit Night at Smitty's Garage Burgers 5-10 PM
4/15/19-4/18/19 3rd-6th Grade ACT Aspire Testing
4/15/19 2nd Grade to Amazeum
4/17/19- Kindergarten to War Eagle Cavern 8:30-2
4/19/19 Kindergarten Cap and Gown Pictures
4/20/19 Eggstravaganza for Space Camp
4/22/9-4/26/19 K-6 Literacy Week
4/24/19 2nd Grade to Botanical Gardens
4/25/19 4th Grade to Hobbs State Park 8:30-1:30
4/26/19 K-6 Rise and Shine 8-9 AM in Gym

4/27/19—High School Celebrate the Art's Gala Fundraiser
4/29/19-5/3/19 April/May Break
5/4/19 Girls on the Run 5K- Downtown Springdale
Other Notes of Interest:
Please mark all of your child's belongings (coats, hats, gloves, lunch boxes, etc.)

There is a post once a week on our AAA PTA K-6 Facebook page with a picture of lost and found.
Any items not claimed within 2 weeks will be donated
The School Store is another great way to help make money for our school