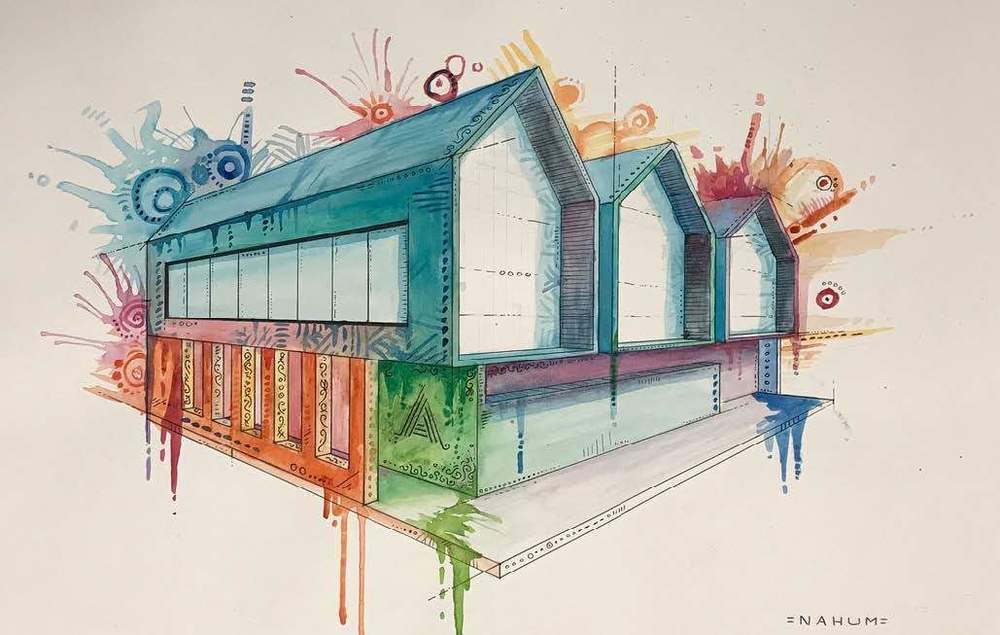 Come and Celebrate Arkansas Arts Academy High School Ribbon Cutting Ceremony!
John Hines
Thursday, February 21, 2019
Come and Celebrate
Arkansas Arts Academy
High School
Ribbon Cutting Ceremony!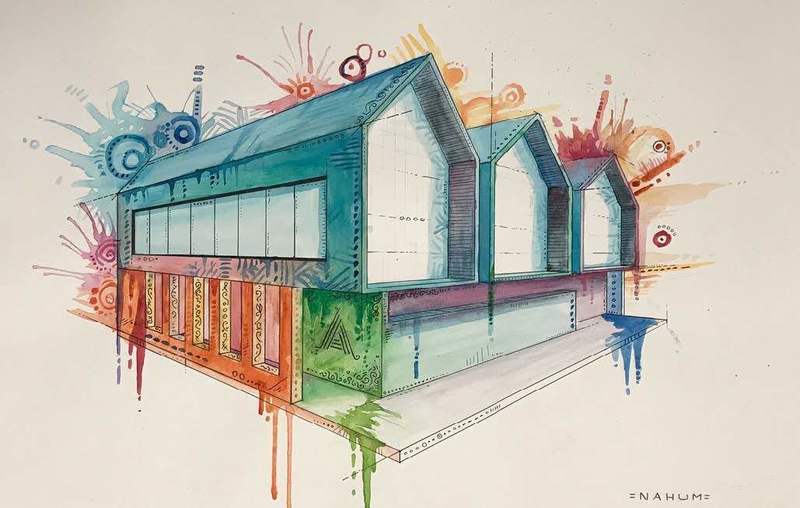 Thursday, March 14th, 2019
Open House from
5:00 PM to 8:00 PM
Ribbon Cutting Ceremony to
begin at 5:30 PM
Welcome to Arkansas Arts Academy!
We are glad and thankful you are here!

Claire Post (Senior) – Welcoming and Introduction
Kim Davis – Walton Family Foundation Senior
Education Program Officer

Trent Roeder (Senior) Shares Arts Programming and
Honors and Introduces Master Potter - Jim Young

Claire Post introduces Arkansas Arts Academy Board
President Howard Alsdorf

Trent Roeder – Closing - Jeff Thacker - Field
Representative for Congressman Steve Womack

Claire and Trent Cut the Ribbon

Administration
Mary Ley, CEO
Heather Wright, 7-12 Principal
Matt Young, K-6 Principal
Aaron Jones, Arts Integration Director
John Hines, IT Director
David Hanson, Student Services Director

Arkansas Arts Academy School Board
Howard Alsdorf, President
Joe DeRouen, Vice President
Anthony Porchia, Secretary/Treasurer
Tony Beardsley
Alicia Knotts
Asele Mack
David Russell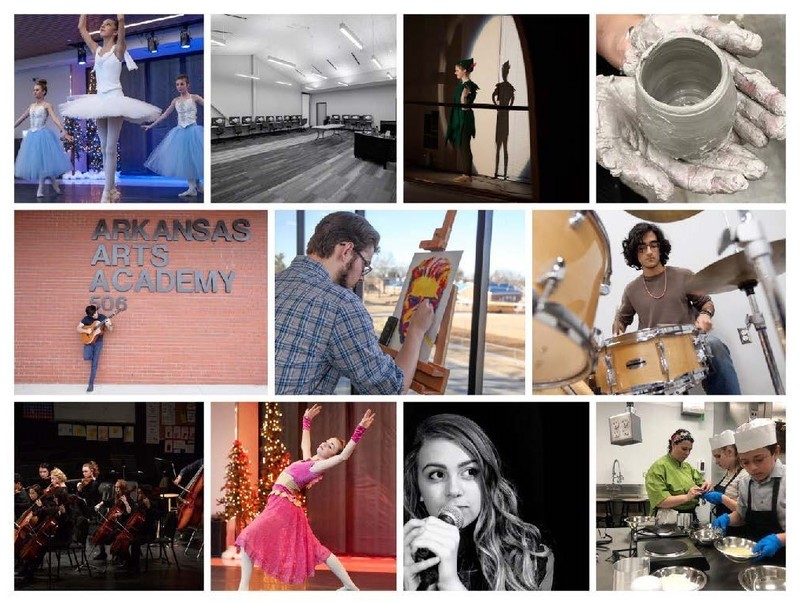 Artwork on front cover by Nahum Payne.
Nahum Payne – a Graphic Designer and Artist who graduated
from the Arkansas Arts Academy High School in 2017. He's now
a Proud Alumni who loves to support AAA by creating art pieces
and graphic posters for any of the upcoming events. He also runs
his own business The Back Woods Outfitters and works for
CREATIVE a design & promotional agency in Fayetteville AR.
www.nahumpayne.com

Creating the Dream

Four years ago Larry Perkins from Hight Jackson
Architects said: "If I ever need anything, to let him know."
People need to be careful saying this to me. I asked him if
he would allow their interns to help create the dream of a
true arts facility. The next week about seven of us stood
under the former church façade and we all dreamed
together. Then students, staff, and good friends Galen
and Debi Havner added their vision and a concept was
born.
On March 14, 2019 at 5:30 pm we invite you to the
ribbon cutting of a facility dream coming to true. What
you will witness is more than a ribbon cutting but a
moment where the Walton Family Foundation and a
community chose to come together to provide a space for
national level programming that will serve students from
all Northwest Arkansas for years to come.
I hope to see you at the event,
Mary Ley, CEO
Photography by Anita Fomin and Arkansas Arts Academy Staff.