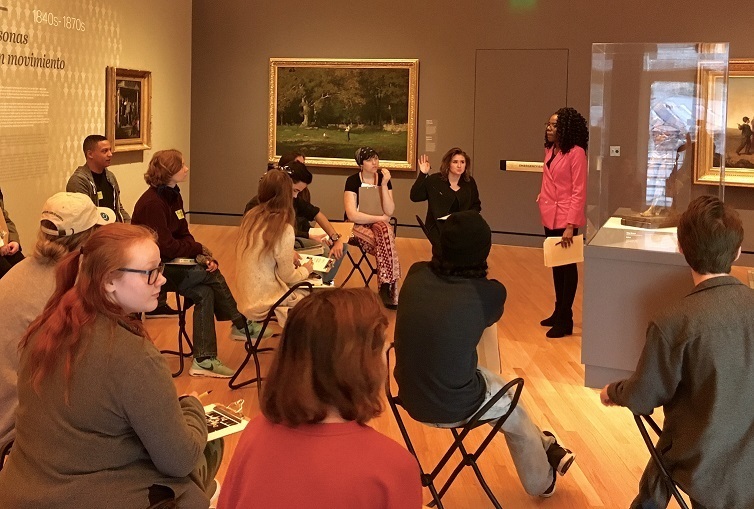 Deep Discussions | Connecting Art & Literature
Alyssa Wilson
Monday, December 03, 2018
AP Literature Students in Mrs. Rebecca Brittain's class are reading Ralph Ellison's Invisible Man this semester. As part of the partnership between Arkansas Arts Academy and Crystal Bridges Museum of American Art, Mrs. Brittain and the Arts Integration team collaborated with Museum Educator, Raven Cook, to create a truly special experience where the students visit the museum and engage in activities and discussions about Ellison's text, related works of art, and additional historical references. Talk about a wonderful opportunity for learning!
During the museum visit on Thursday, November 29, Raven Cook facilitated a fascinating session where students looked at two works of art—Hale Aspacio Woodruff's Untitled and Emma Marie Cadwalader-Guild's Free—and entered into a discussion of "double consciousness" exploring what they saw in the works of art and comparing that to Ellison's text as well as the writings of W.E.B. Du Bois among others.
This experience is the first part of a two-part series. Students will complete their reading of Ellison's book in class and return to Crystal Bridges in mid-December to continue the conversation and expand their learning by looking at additional works of art. Stay tuned for more later this month!