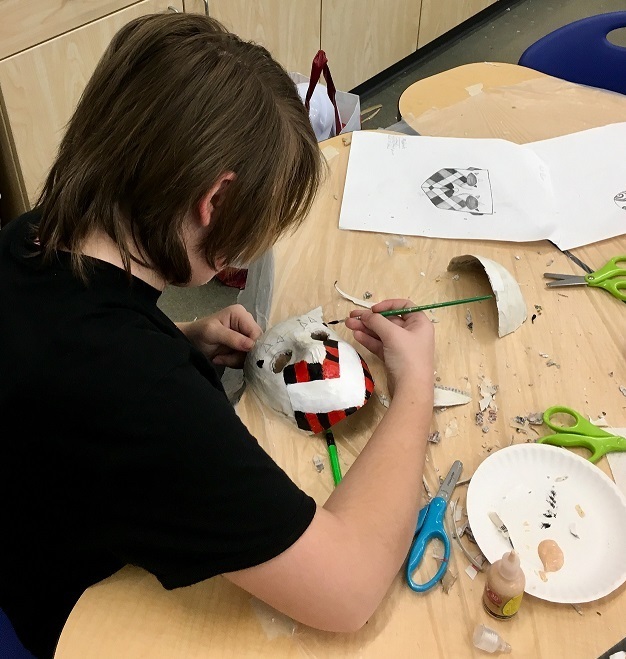 Connecting the Art of Masks to the History of Venice
Alyssa Wilson
Monday, December 03, 2018
Seventh Grade students in Mrs. Ford's Geography classes created fantastical masks to integrate the arts into their studies of Europe. Students learned about The Carnival of Venice, an annual festival that dates back to the eleventh century in Venice, Italy. Venetian artisans have passed down the art of mask making for generations, and students focused on seven types of traditional masks including the following:
the BAUTA, a full face mask with a pointed chin and no mouth opening
the MEDICO DELLA PESTE, a mask with a long hollow beak and round eyes worn by doctors during the Black Plague to prevent the spread of disease
and the popular GATTO, a mask that resembles a cat with pointy ears, narrow eyes and a button nose.
Students had a BLAST researching the masks, selecting a type, and designing their own individual designs. They got their hands dirty forming the base of the mask with paper-mâché and then brought each to life with incredible cardboard beaks, three-dimensional ears, intricately painted designs, glitter, sequins, beads and so much more. Their creativity and eagerness to experiment was astounding and truly wonderful to be a part of. The students look forward to showing off their masks to their classmates in the coming weeks during a carnival celebration of their own hosted in-class.