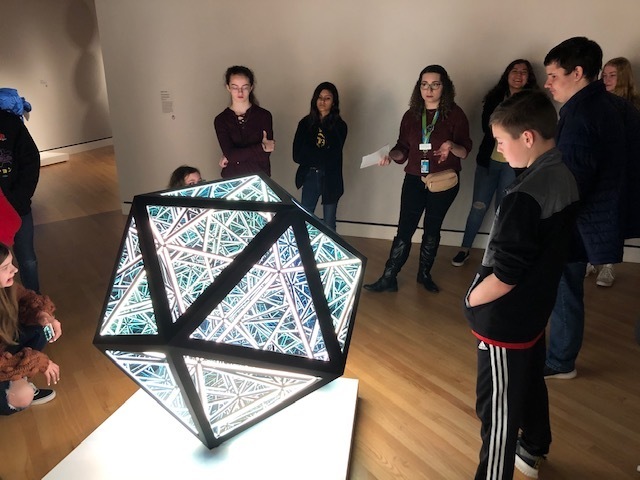 Science Students Study Crystals at Crystal Bridges Museum
Aaron Jones
Monday, December 02, 2019
Today students in Mrs. Kedrowski's physical science classes visited Crystal Bridges Museum to experience the current temporary exhibition Crystals in Art: Ancient to Today. The science classes are learning about the process of crystal formation (crystallization). A crystal is a solid material with atoms and molecules that are arranged in a consistent repeating pattern, creating one of seven geometrical shapes.
Before the Thanksgiving break students experimented with different chemicals and conditions to produce various types of crystals. At the Museum students looked at various objects, artifacts and works of art to see how crystals have been used all over the world and throughout history.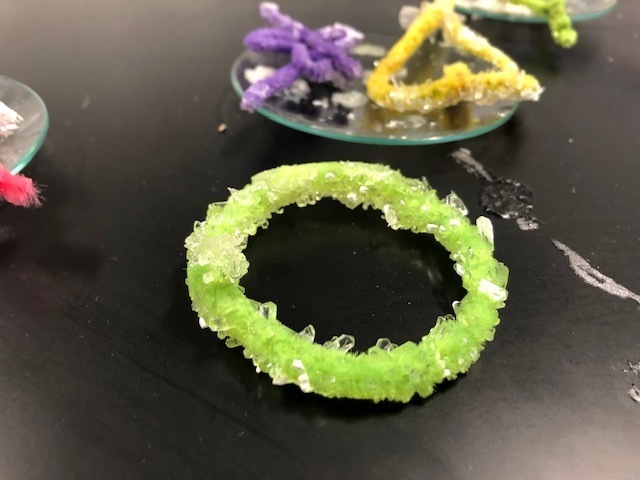 Crystals in Art: Ancient to Today features 75 works that explore connections between crystals and art throughout the world and will be on view through January 6, 2020.
Visit https://crystalbridges.org/exhibitions/crystals/ to find out more.